Services
---
We are put into this world to engage and excite your customers with innovative digital user experiences
Everything gets digitized. There is no industry or job that is not constantly challenged or redefined. With infinite possibilities and limited resources, the most important task will be to choose the right project.
Focus areas
You bring the challenge and your domain knowledge. We bring the design, technology and 22 years of experience. We have a strong position and solid experience within six different areas.
Our approach
We work closely together. We often have customers visiting for hours, days or weeks – and are also happy to sit at your office for a shorter or longer time when it is best for the project. We construct a team across skills and they collaborate on the solution.
We don't have a sales and production team. We have not outsourced development or support through a call center in India. The people you talk to are the ones who draw, build and maintain.
Our method
What would you like? An agile double-diamond with CDP and scrum on top? Our industry is filled with buzzwords and acronyms. We're not. We have chosen one model from which we discuss all projects. It's called Design Thinking, but it's a bad name, because it's not about design as a discipline - it's about the whole - the solution design.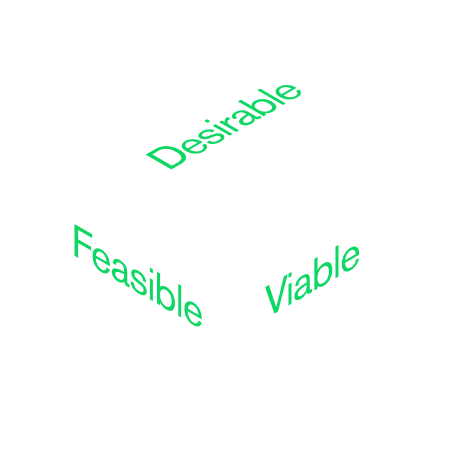 Design Thinking
... or just "thinking", is about how we work our way to the core. The concept that meets the needs of users, enthuses, and engages; can be done within your technical and organizational framework; - and makes business sense, and contributes to your long-term success. People, technology, and business.
ALD Carmarket
Extremely Heavy Takeaway
Best-in-class product presentation. When the customers need to choose a secondhand car, without the option of a test-drive, the visual review is without a doubt extremely important. The cars in all its details: 360 degrees images, detailed history of service and documentation of even the smallest stone chip to the number of scratches. Shortly said, a "best in class"- product presentation.
Feasible
30
The whole process: from the car leasing, to the preparation of it, the photoshoot, the obtaining of damage history, the mechanic reviews, the sales, the credit approval and the delivery - all parts are digitalized. All it takes are a lot of integrations and well-structured API's. The trigger-based mail-communication supports the customer journey from the start and to the car is delivered to your doorstep.
Viable
45
The main challenge in the ALD case was to meet all concerns by a new behavior: The online purchase of extremely expensive and secondhand cars – and in a field with existing traditions that are much different. 100% transparency, 100 km test-drive, free delivery, 14 days free return policy and the mechanic chat-function, made the whole difference.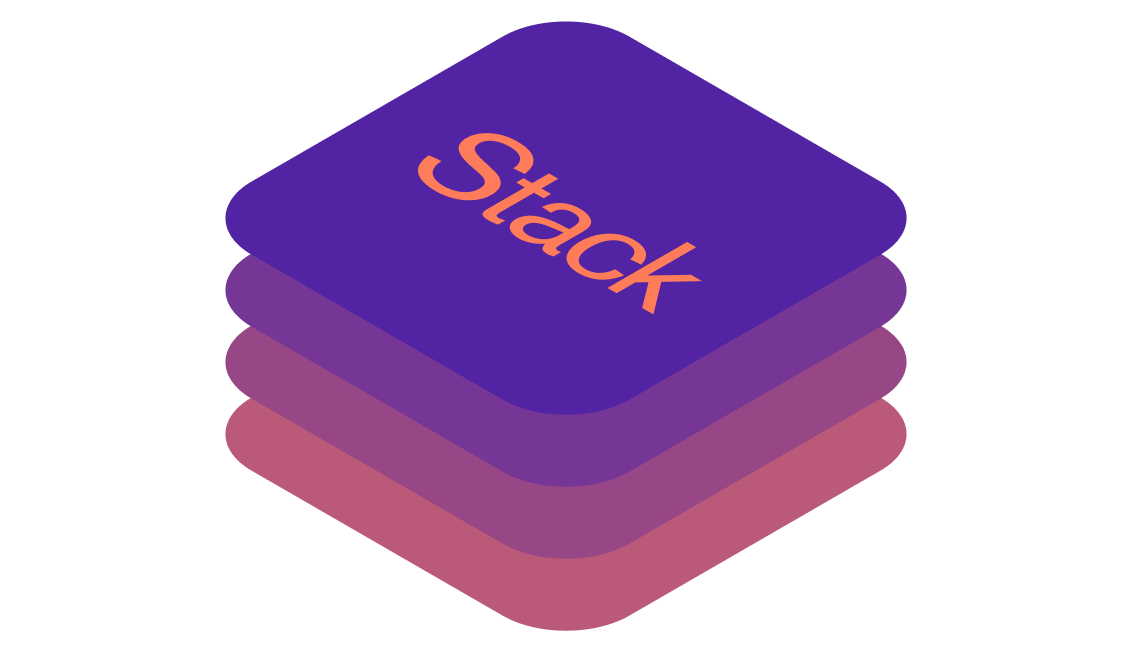 Tech stack & tools
At Dwarf we have a tech stack that we have promised each other and our customers that we master. We have also promised each other that it is always the specific tasks that controls which parts of our tech stack will be in play, and that we will turn down tasks that are on the edge of or outside our expertise.
Primary tech stack
Our Primary Tech Stack aims is finely tuned to enable us to help our clients building digital solutions that lives up to the standards of 2021. The Stack have been carefully put together so that we can produce scaleable and performance-friendly technical setups without compromising, which allow us to support what ever future needs our clients might have. The Stack is ongoing reevaluated to ensure that we follow the countless of possibilities of creating the best in class digital experiences. None of our Primary Tech Stack Technologies comes with a licens fee, we simply don't believe that's the correct way in 2020+.
ReactJS
A JavaScript-based framework that enables us to build smooth and component-based frontend SPA solutions. We utilize the power of ReactJS to a wide range of setups such as Web frontends, Mobile applications, and custom Backend interfaces.
VueJS
A JavaScript-based library that enables us to build smooth and component-based frontend SPA solutions. We utilize the power of Vue to a wide range of setups such as Web frontends, Mobile applications and custom Backend interfaces.
Drupal
Drupal has been on the market for a long time and is by far the most mature developer-faced CMS out there. A developer-faced CMS enables us to integrate and change functionality in order to build the functionality that the Editor needs. Drupal comes out of the box with a large list of expected CMS features.
Umbraco
Umbraco is a Danish founded and developed CMS that was founded in 2005. It has therefore proofed itself and secured a spot in our Primary Tech Stack. A developer-faced CMS enables us to integrate and change functionality in order to build the right functionality that the editor needs.
.NET Core
.NET Core is Microsofts newest and most modern .NET framework on the market. .NET Core comes with an endless list of possibilities. We use .NET Core when we are building integrations to other systems if we need a database, RESTFul API's, or a Back Office Admin Panel that stretches out over the normal CMS functionality.
Laravel
Laravel is the most modern and stable PHP framework on the market. Laravel comes with an endless list of possibilities. We use Laravel when we are building integrations to other systems if we need a database, RESTFul API's, or a Back Office Admin Panel that stretches out over the normal CMS functionality.
Tools
A good tool is half the work - not least for digital craftsmen. That's why we change tools when something smarter, faster, and more targeted comes to the digital industry. We still use Photoshop occasionally in Design – or Basecamp or worse for project management, if we're forced to do so by a client. But speed, quality, and tools are intertwined.
Figma
If you'd asked us six months ago, we'd probably have sung a whole story about Sketch - and how that tool was a huge advance on digital UX and design processes. But now there's "a new kid on the block," Figma. It may be about the same as Sketch – but has peaked with a much, much better solution for real-time online collaboration. If you take Office365 and...
... uh, no, it's SO much smoother than '365 (but we use that too because Excel is still the world's best spreadsheet)
Adobe Creative Cloud
At Dwarf we value design and creativity high, that's why we are working with the entire Adobe CC suite. We love to let our creativity run loose when we are creating identities, motion graphics, and much more, and with Adobe we can ensure that we deliver high quality designs that matches our customers' needs and desires as well as something we can be proud to deliver.
Pen & Paper
... whiteboard and markers or post-its. Traditional and physical tools can do something when it comes to idea generation, co-creation, and sparring. Speed, no screen, plenty of space. and 100% concurrency. You can draw a consensus, an overview, and new ideas.
Slack
Yes, it is really popular in our industry and at Dwarf as well. "Structured and lightning-fast anarchy with an open API." Just for all the tech geeks. We use it for all internal digital communication and we use it together with customers to keep the "loose" dialogue in one place. We have tied it together with everything from our hourly control to our corona vent routines.
Dropbox
You had ONE job! There are many digital solutions that try to solve all problems at once. Not Dropbox. It solves exactly one task: Saving files in the cloud, and it does it superbly: Simple, fast, and reliable. A nice little role model.
Zenhub/Github
We are constantly trying to optimize how many of the hours we spend on a project that actually "lands in the product". There is always a need for management and project management. And creative solutions cannot be solved 100% predictably and linearly. But it's still about getting "more hot hands to the product" and minimizing bureaucracy and pseudo-processes. Zenhub/Github binds our code management and deployment effectively together.
Agillic
Agillic is an omnichannel platform that falls into the category of lightweight email systems. The system has numerous features and the open API structure integrates with virtually every add-on system available. The platform easily facilitates automation of your digital marketing and communication and should be considered a 'high-end system'. It contains features that support the export and import of your existing data which means that the system will be able to work with your existing CRM system and/or ERP system in the majority of cases.
Oracle
Oracle is the largest player on the market when it comes to 'standard software' related to marketing automation and their Marketing Cloud is the most advanced of the 'high-end systems' out there. The platform offers an advanced template system called 'RPL' which gives possibilities for better usage of data from external sources. This is a unique feature that is not seen amongst other marketing automation systems.
Klaviyo
Klaviyo is a 100% code-free platform with a built-in CRM system that integrates with most social platforms and e-commerce systems. In addition to this, Klaviyo offers everything from analytics, forms, and pop-ups to A/B-testing, etc. The system gathers a collection of the most important tools into one system which allows unique cross-channel insights into your user's behavior from email to social.
Mailchimp
Mailchimp is a lightweight e-mail system that requires a fair amount of manual work from the user, but it is not solely an email booster. The system enables you to administrate your data and target groups through a CRM tool that delivers insights about your users. In addition to this, you will find features that allow segmentation of your user data, behavioral targeting, predictive demographic data, sign-up forms, creative tools, and much more.
ActiveCampaign
ActiveCampaign is a middleweight system on the automation market that offers a variety of features including CRM-system, SMS, web notifications, ChatBots, social media, tracking, etc. If you have a fairly large amount of data that you need to migrate but also generate the most output from, then ActiveCampaign represents a perfect middle ground.
APSIS One
APSIS One is a lightweight system on the automation market and a match for companies without large amounts of data. APSIS provides an intuitive and affordable platform that integrates with most systems and provides a great alternative to the more comprehensive systems available on the market. The system is able to track data from your users, automate your communication and create loyalty, personal engagement, and reach through socials, email, and SMS.