Inspiring Communication to Feriepartner's Customers
Feriepartner is Denmark's largest chain of local independent rental agencies. There are 29 local agencies all over the country – along the west coast of Jutland, on the Baltic Sea, and on the islands. All the holiday homes are located in the best holiday areas in Denmark – at the most attractive beaches, close to the main sights, and in the middle of beautiful Danish nature. But how can Feriepartner inspire their current customers even better through e-mail and ensure the best and most personal communication to potential customers?
The Task
Feriepartner had a desire to replace their current marketing automation system, and Dwarf was given the task to help with this. Agillic was the obvious choice, as the needs and features were a perfect match for the client. Feriepartner wanted a solution where they could much more easily use customer behavior and historical data to ensure the best and most personal communication to their customers, as well as ensure customer retention, increase the number of bookings both in general but especially in the low season.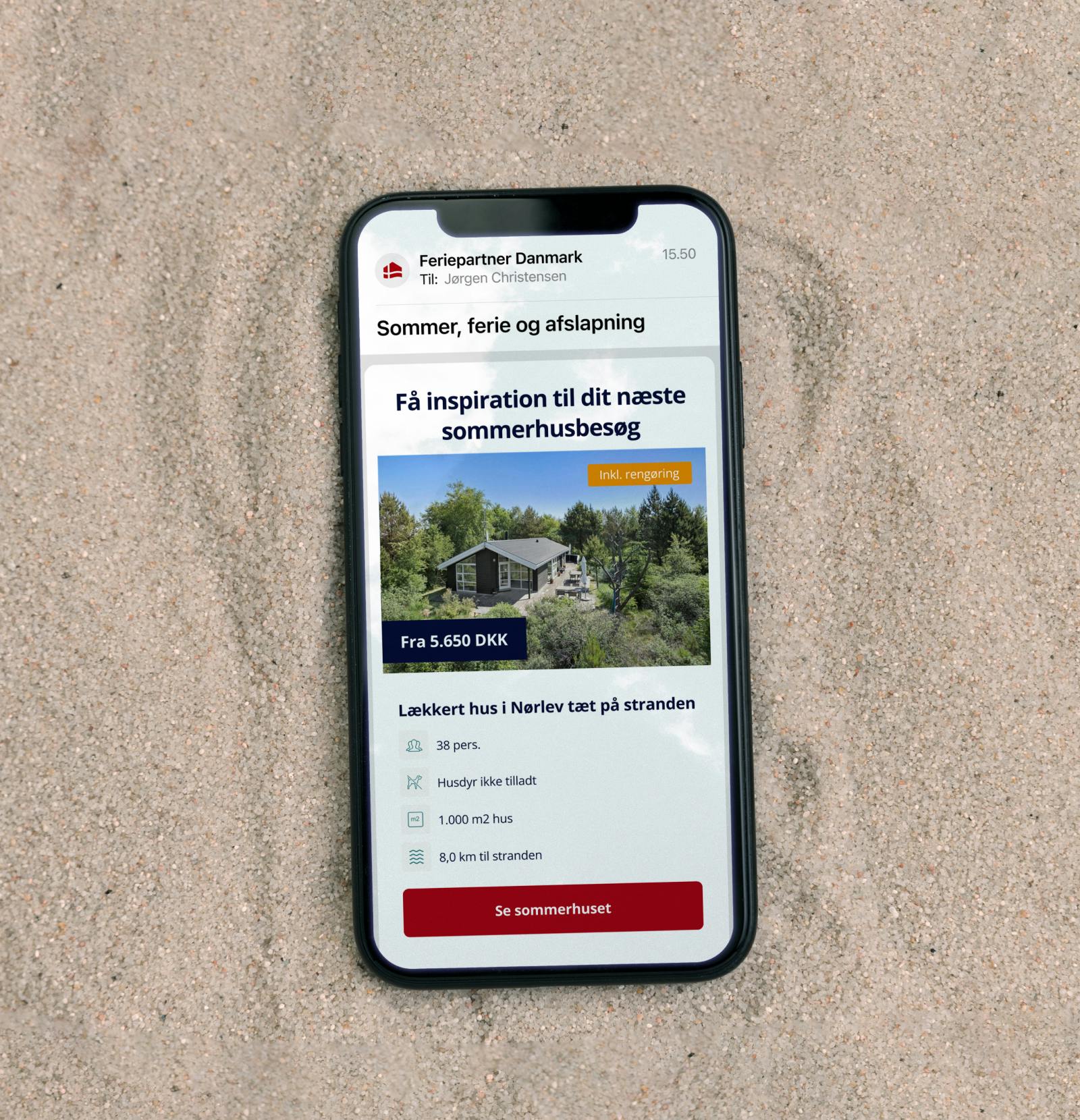 The Solution
The solution is a customized marketing automation setup in Agillic, where Dwarf has helped with developing a new data model as well as setting up integrations between Agillic and Feriepartner's other systems.
At the same time, Dwarf has been responsible for coding email templates based on their current design, which makes it easy and fast for Feriepartner's marketing department to create emails and insert content. Existing flows such as welcome flows, "before stay" flows, "after stay" flows and "book again" flows were reproduced and set up in collaboration with the relevant people from Feriepartner to ensure a good onboarding process in the new system.
In order to take advantage of the endless possibilities that Agillic offer that was not previously possible with Feriepartner's old system, new flows were set up focusing on "abandon basket" for those customers who have not completed their booking, "released houses" for the customers who have previously booked a certain house, and they can now book it again, as well as SoMe flows that automatically sync audiences to Facebook and Instagram ads, as well as Google Ads.
The Result
Feriepartner's new marketing automation setup in Agillic has so far created an increase in traffic from emails of 38%, their conversion rate from emails has increased by almost 18% and Feriepartner has achieved a doubling in revenue from this channel.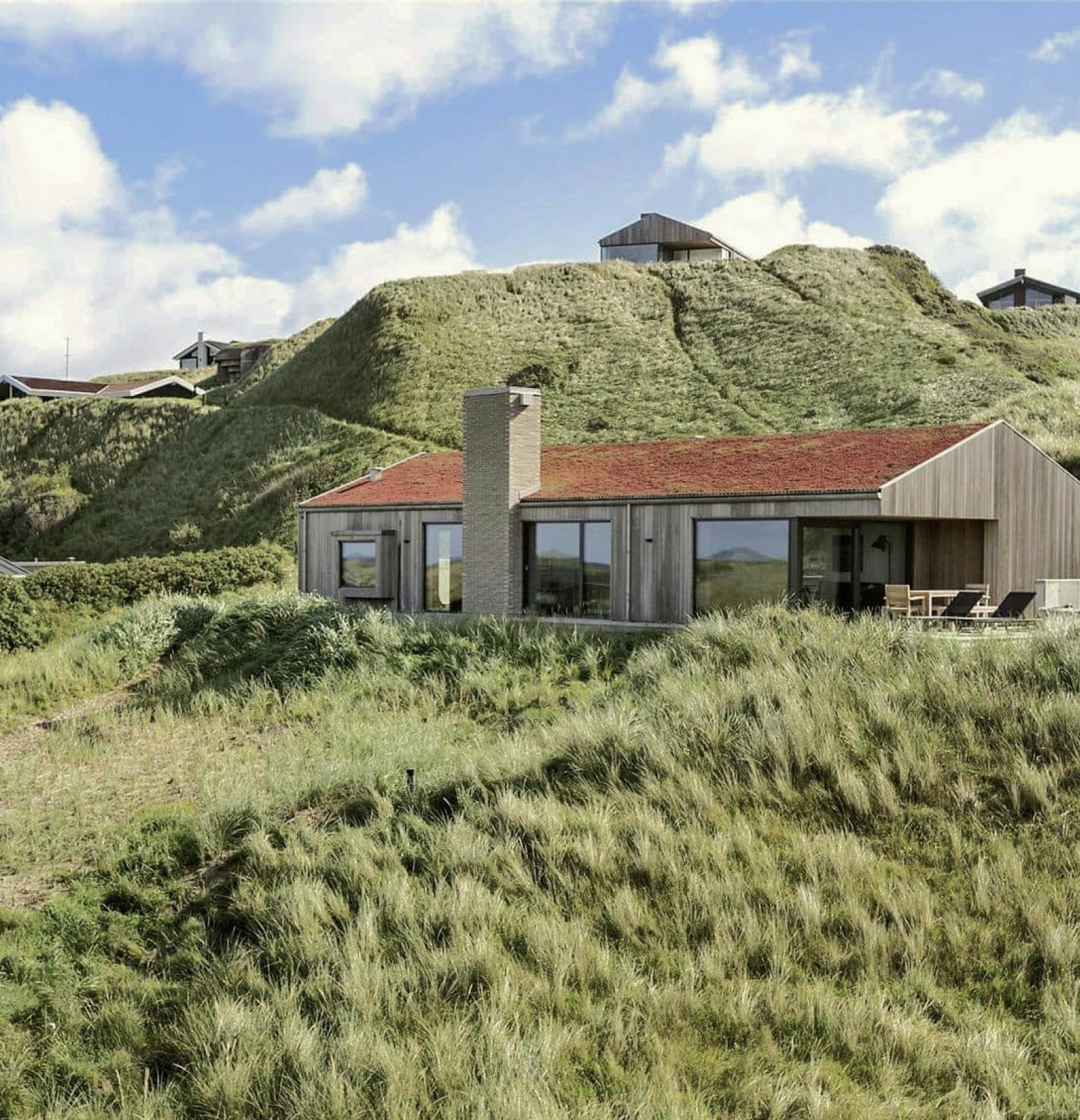 Holiday homes
7000+
Number of holiday homes at Feriepartner
Trafic
38%
Increase in traffic from emails with the new setup
Camilla Vilby-Mokvist
Marketing Automation Manager
The onboarding from our previous email system to Agillic went very smoothly and exactly according to the plan that had been made. At a workshop at Dwarf, we mapped all wishes, as well as ideas for flows and communication, and with a clear prioritization of these, we initiated must-have flows in a short time. Dwarf is a fantastic sparring partner and technical resource who with good accessibility and business understanding has helped us to solve this task and many others.
Automation & Personalization
Brobizz
Easier to Be a Motorist