2023
Waste as a Ressource
Vestforbrænding handles waste for businesses and citizens in 19 municipalities and is currently engaged in the largest district heating project in Danish history, rolling out district heating to 39,000 customers. A lot has changed since the facility was built in 1970 when environmental considerations primarily revolved around the height of the chimney. Today, Vestforbrænding is a modern environmental company and is amid a transformation from being one of Denmark's largest CO2 emitters to achieving carbon-neutral waste incineration by 2030.
Vestforbrænding has set ambitious goals for 2030 and is well on its way to achieving them. In addition to carbon capture, it involves waste prevention, reuse, recycling, expanding the district heating network, and educating citizens.
30,000 tons for direct reuse, over 60% recycling (compared to 44% today), and 39,000 new large and small district heating customers. Impressive goals, all of which depend on active citizen participation. It is the citizens who need to change consumption and maintenance habits, adapt to more recycling, and become even better at waste sorting. It is also the citizens who need to accept district heating and be patient as it takes time to roll out.
The Task
Vestforbrænding approached Dwarf with a request to take a big step forward in digital communication. The task was to create a new website with a new visual identity that would serve citizens, businesses, and educators while also broadly conveying that waste management today is much more than incineration and that citizens' efforts directly impact whether Vestforbrænding achieves its ambitious climate goals.
The Solution
The first release is a new corporate website. From a technical perspective, the website is built headless using Umbraco 11 as the CMS. The frontend is developed using the React framework Next.js, with framer-motion for more advanced animations and Tailwind CSS to ensure an efficient and scalable implementation of Vestforbrænding's new visual identity. Some of the core concepts of the solution are:
Needs-driven and simple navigation: Most users arrive at the site with a specific purpose. Super simple navigation and best practice UI guide visitors based on their target audience and primary needs, whether you are a business owner needing access to deposit waste directly at Vestforbrænding, a citizen looking to find out when district heating will reach your address, or a teacher in primary school seeking an exciting visit for a 2nd-grade class.
Real data and real images: Waste management and district heating require space, planning, large machinery, and significant investments. The reality at Vestforbrænding and how quickly it is changing in a more environmentally friendly direction is a compelling story that doesn't need embellishments. Therefore, the main narrative is built on transparency, involvement, and honesty, using videos, images, people, and data from the real world as it unfolds at Vestforbrænding.
Result
The site went live on September 27, and it is therefore a bit early to draw conclusions about behavioral changes. The ambition is to combine digital service for citizens and businesses with communication that supports and involves citizens in Vestforbrænding's work. The communication on Vestfor.dk is the first step on the journey, and we will update the case when we have some behavioral data from the new solution.
Testimonial
We are very happy with the process we have gone through with Dwarf. From the early workshops and conceptual thoughts, the Dwarf team has been skilled at facilitating the process, inspiring the involved employees from Vestforbrænding to work creatively with content and site structure. We have obtained a streamlined, modern website with targeted service for citizens and businesses, combined with many new opportunities for visualization and storytelling about our work.
Tine-Marie Samson Markussen
Head of Secretariat and Communications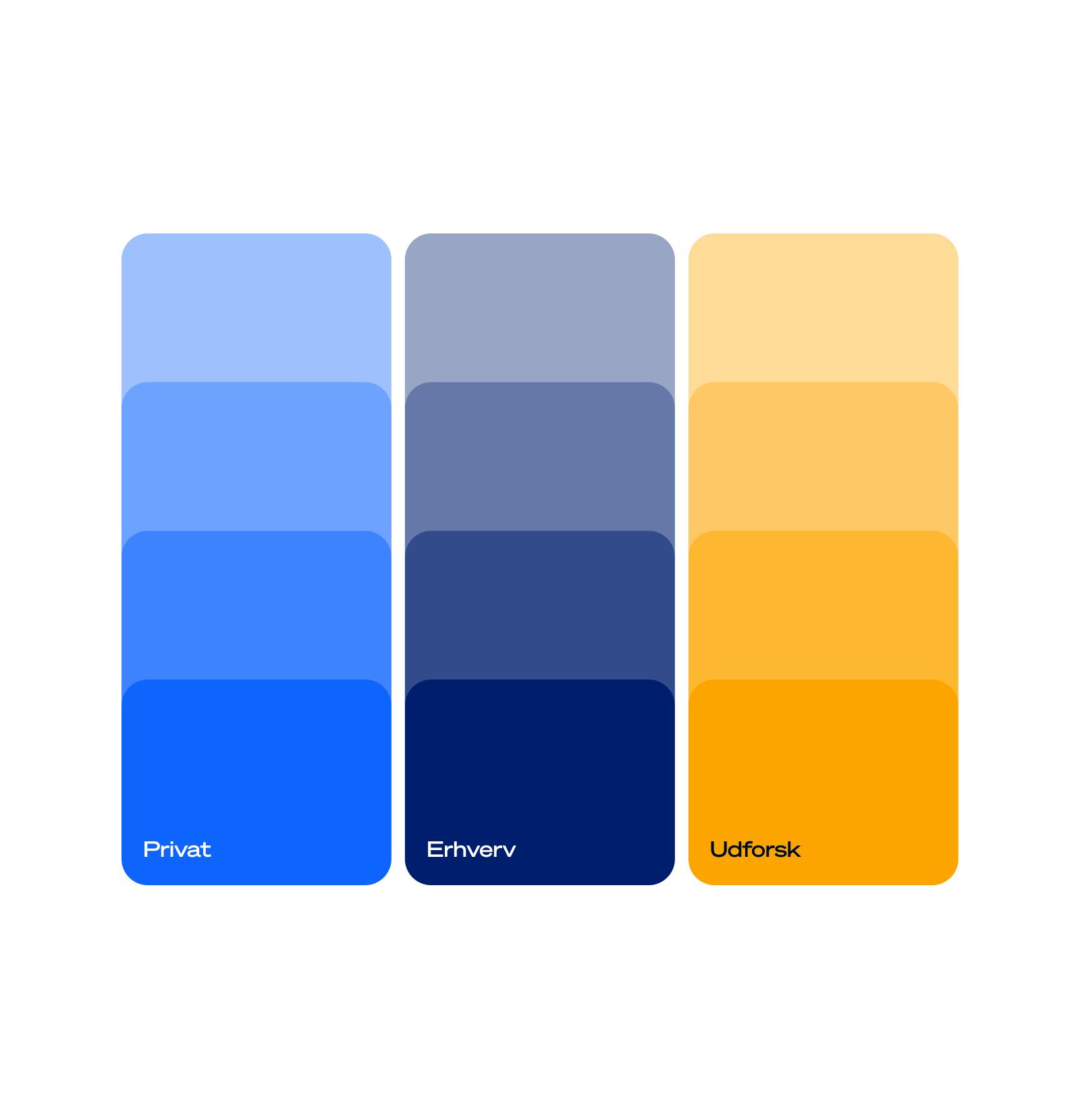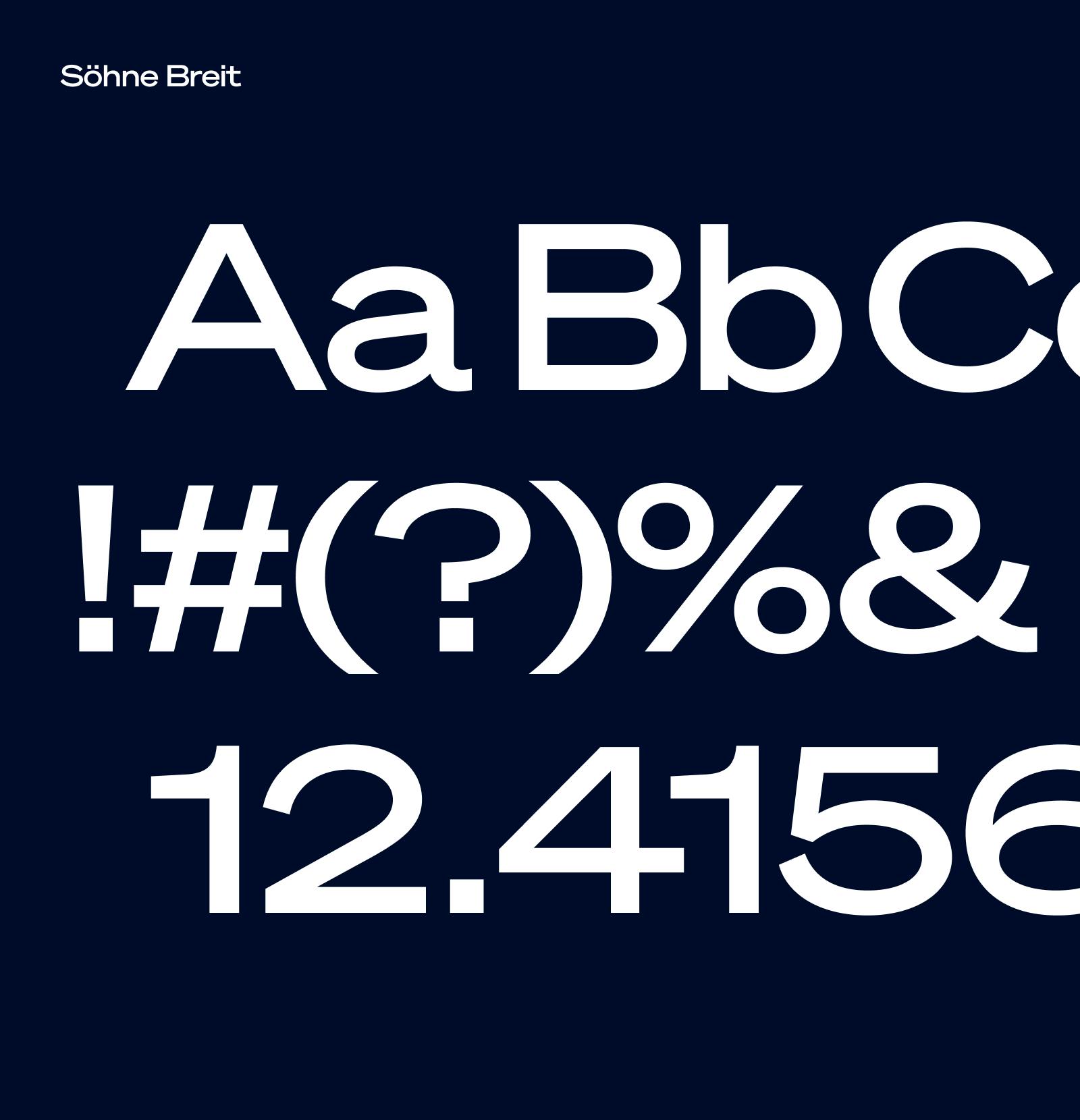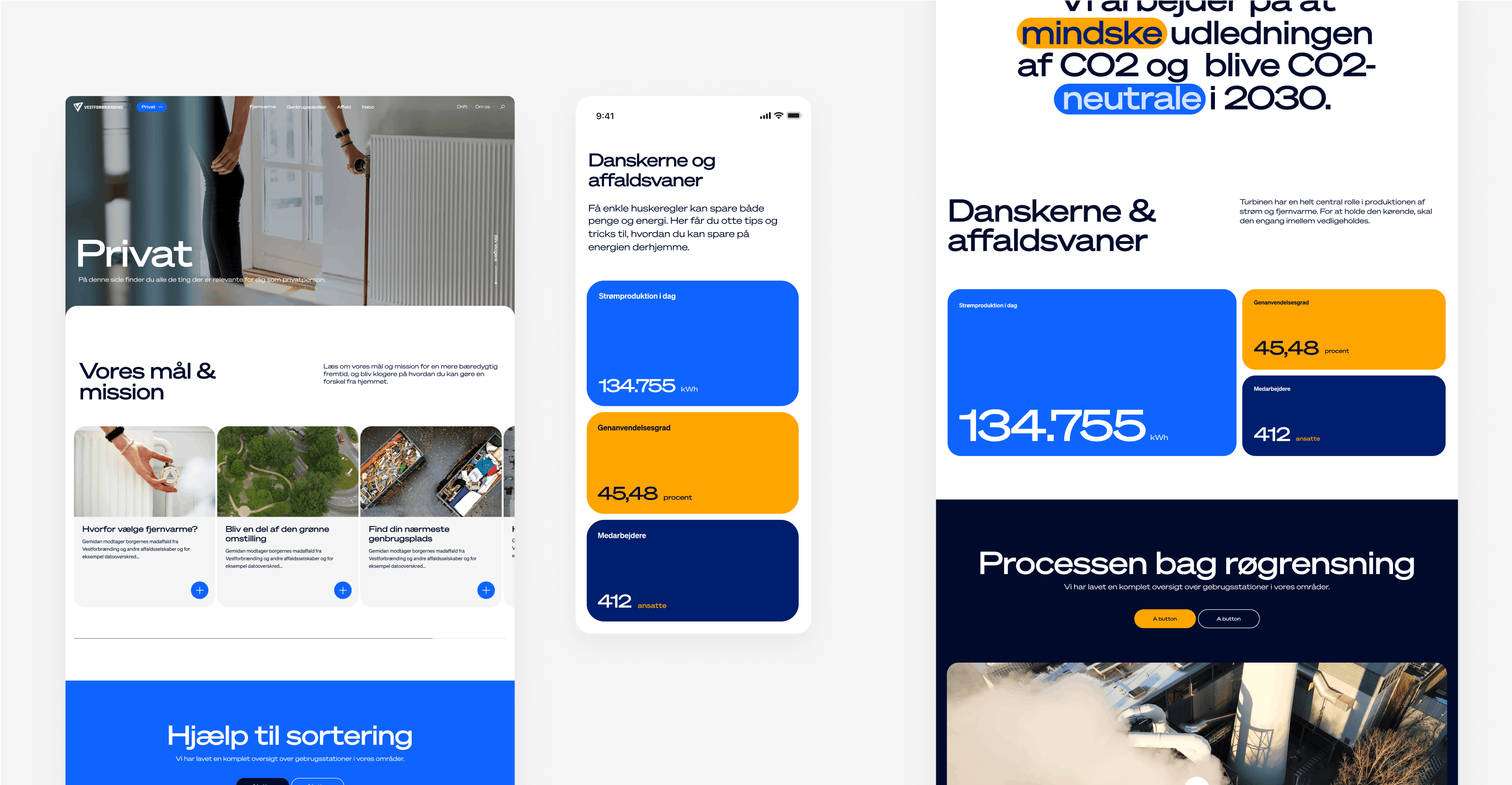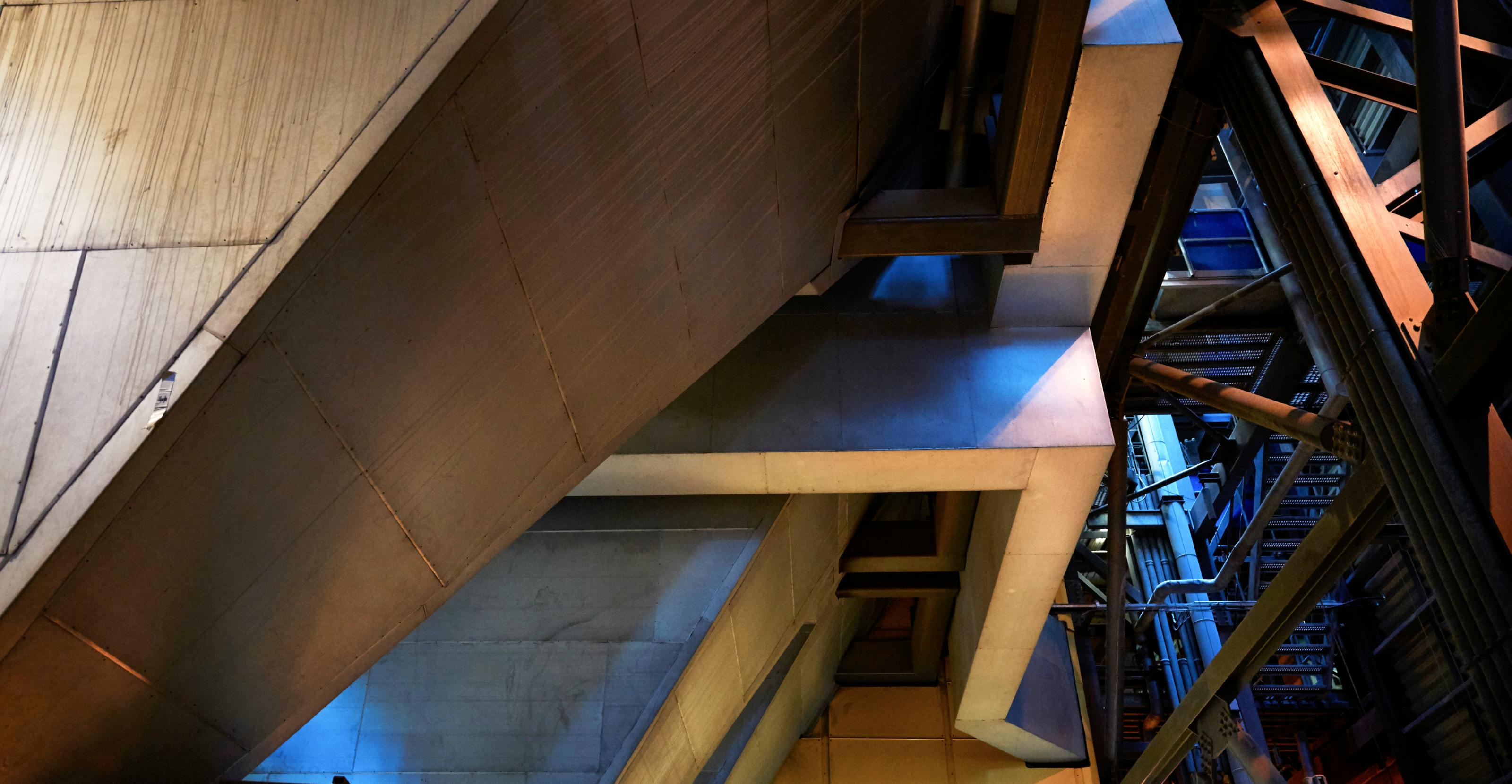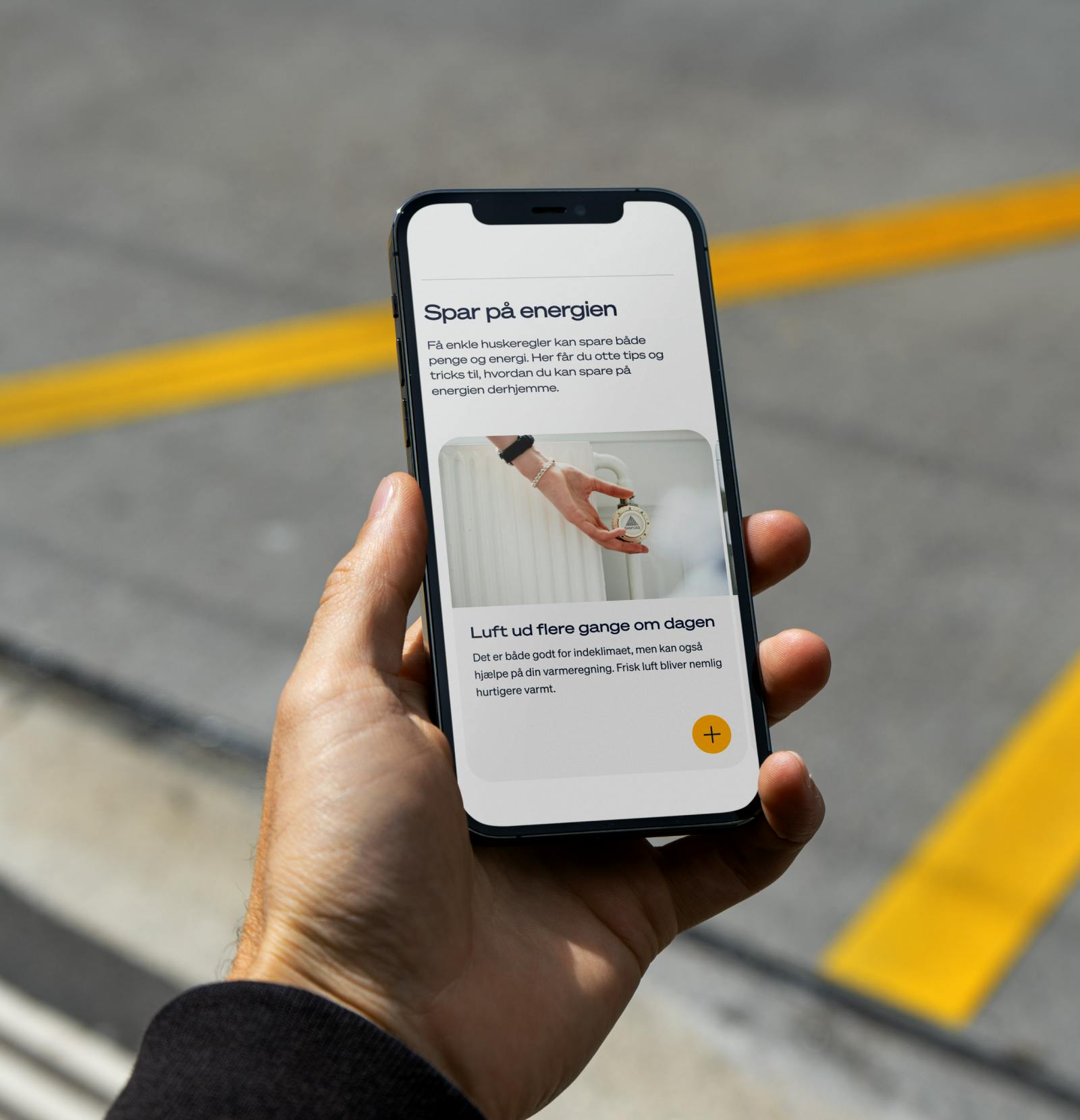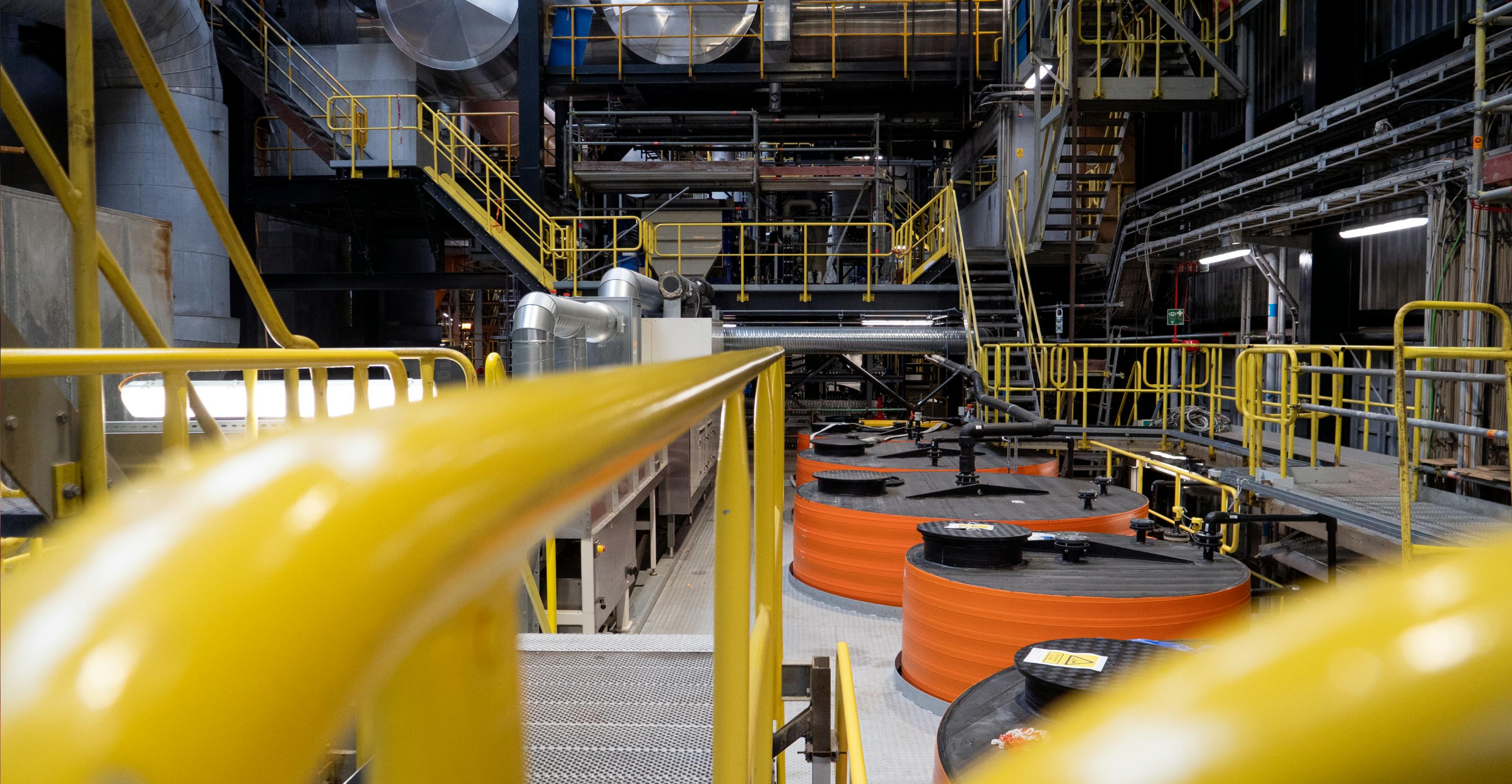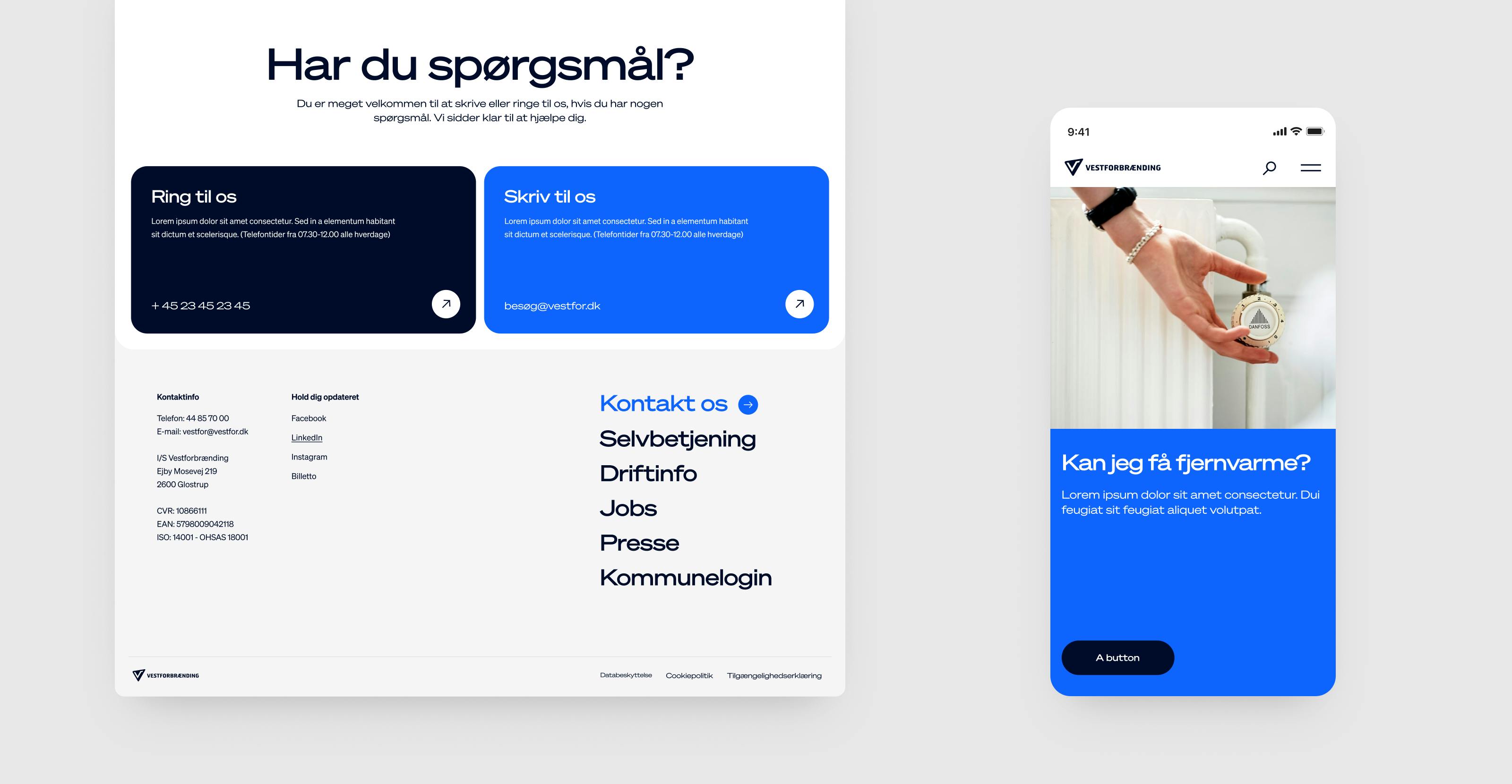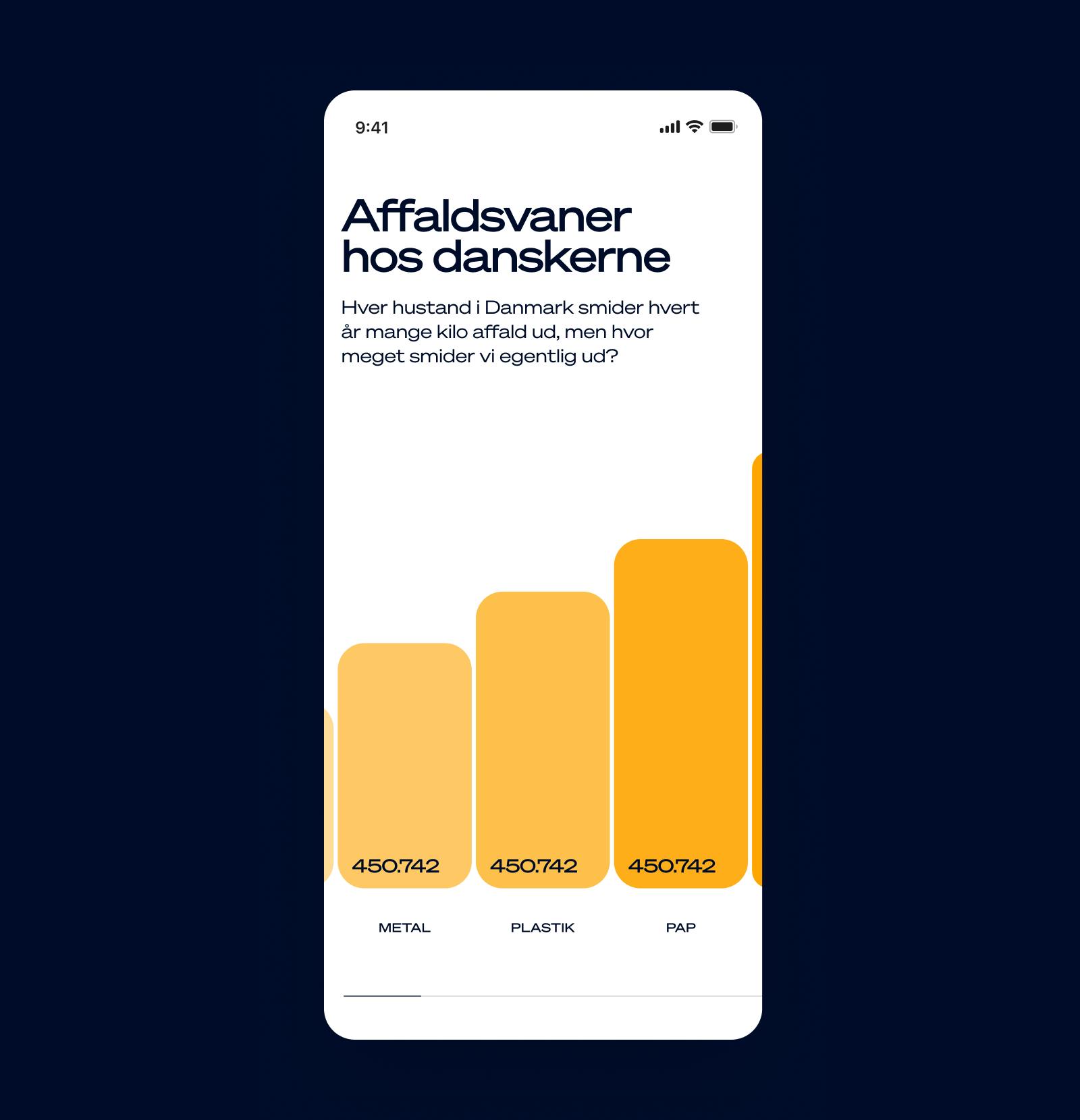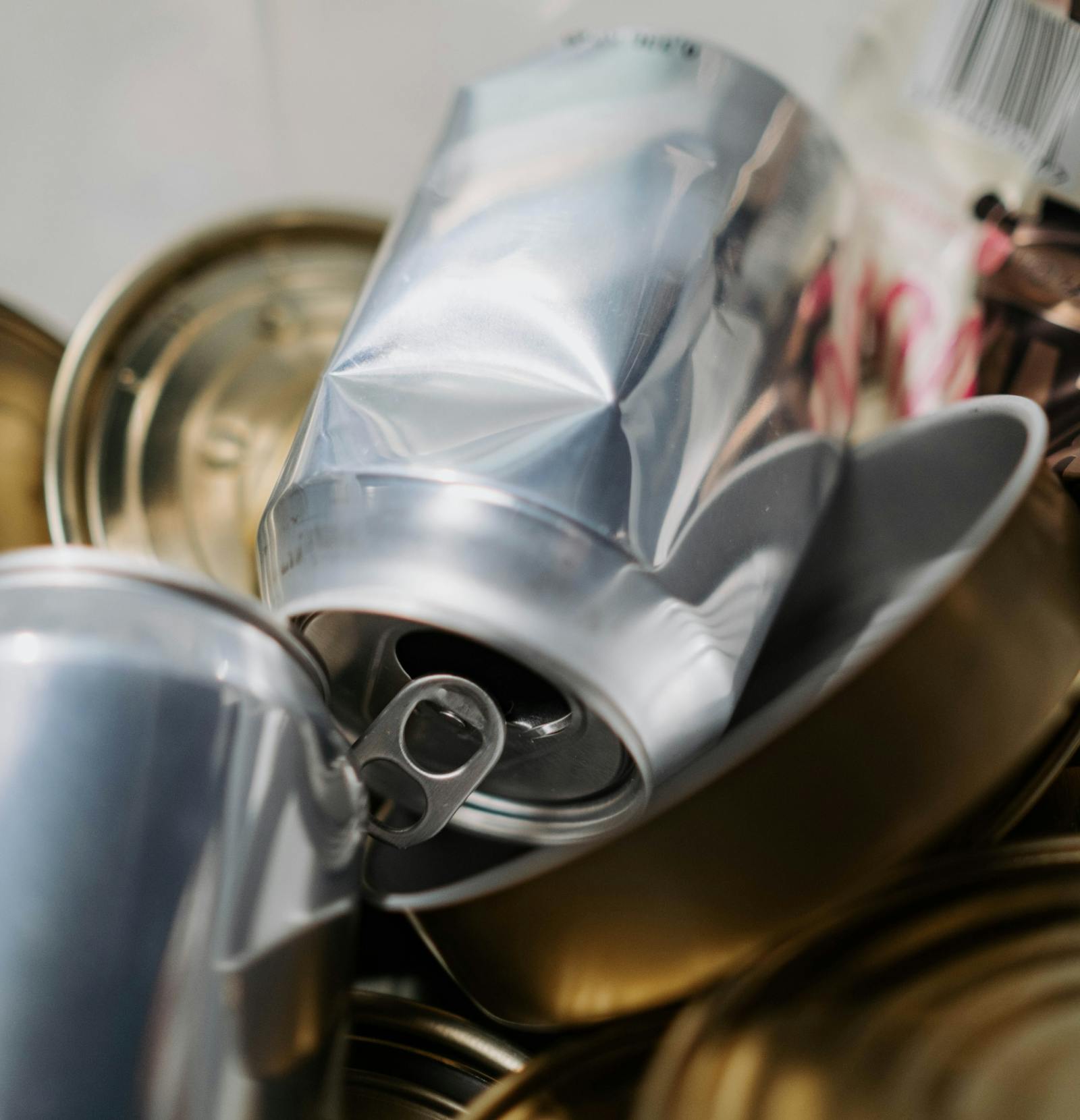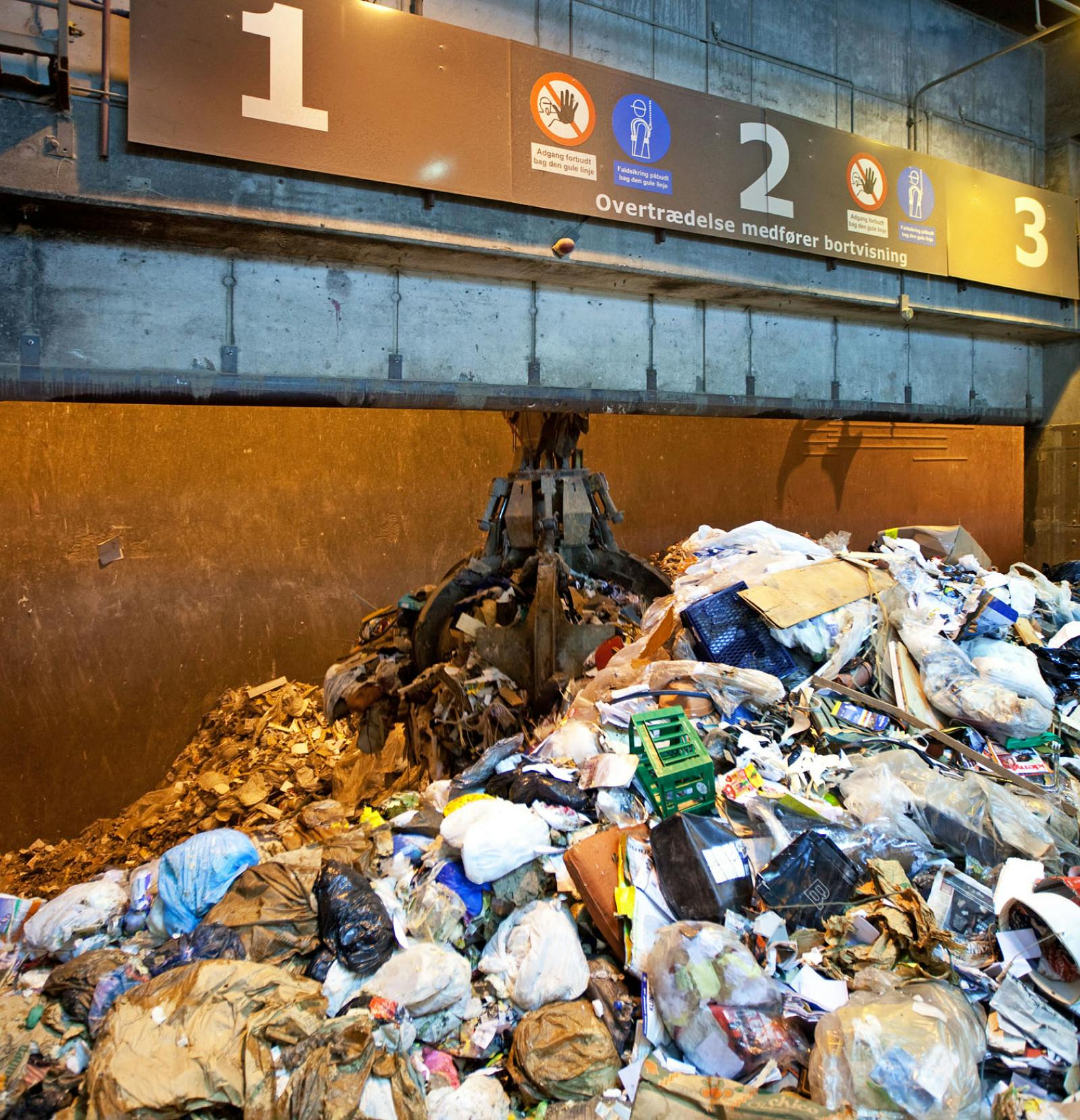 DanskHåndbold
The Next Generation of Handball