2021
A new bird in town
An almost dangerous visual identity to a new challenger in the publishing industry.
The Task
Falco is a brand-new publishing house established in 2021 by 4 literary enthusiasts, and we were fortunate enough to get the task of creating a full visual identity for the publisher that had to embrace the span between classically bound quality literature to modern fiction in various digital formats.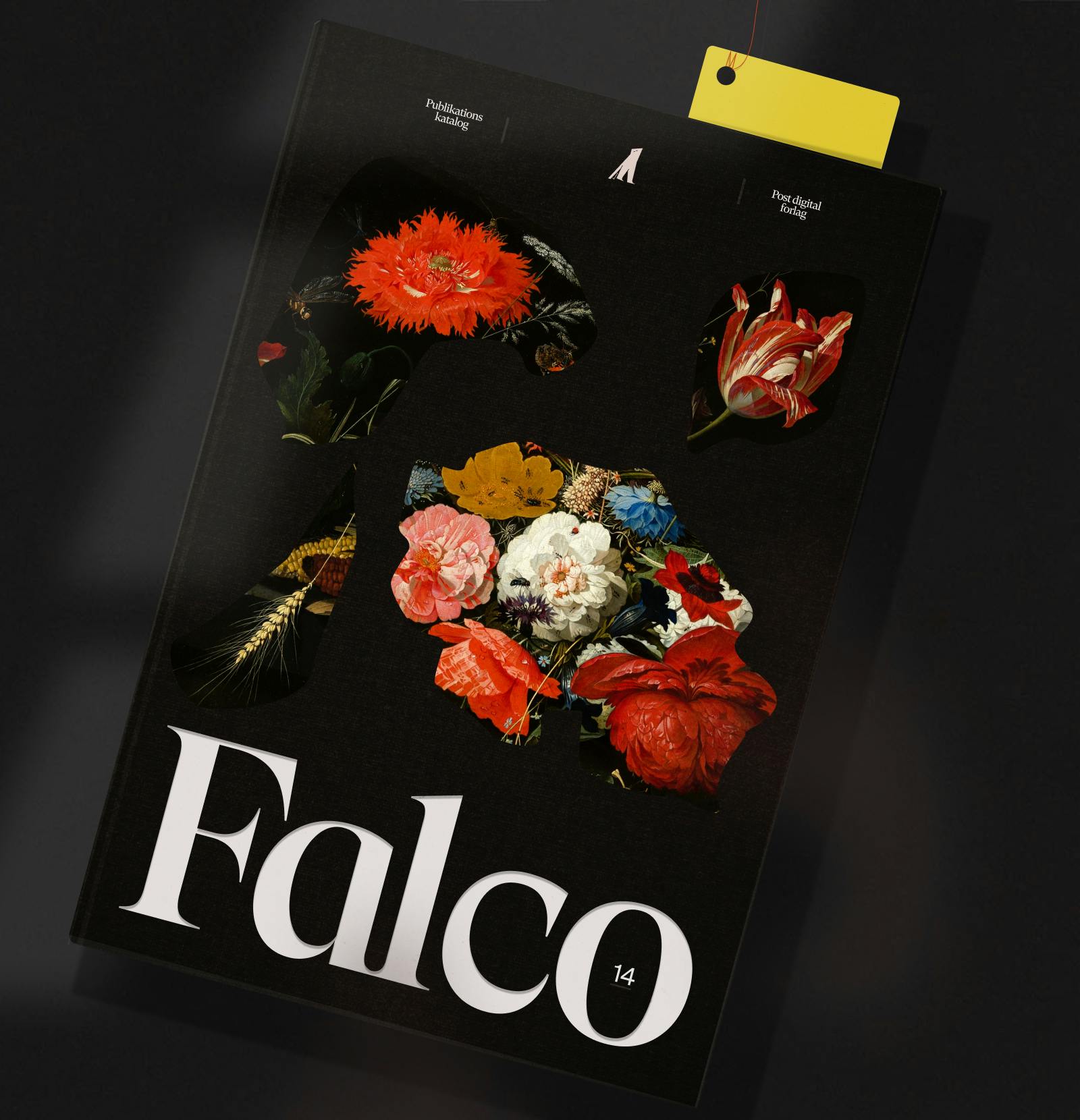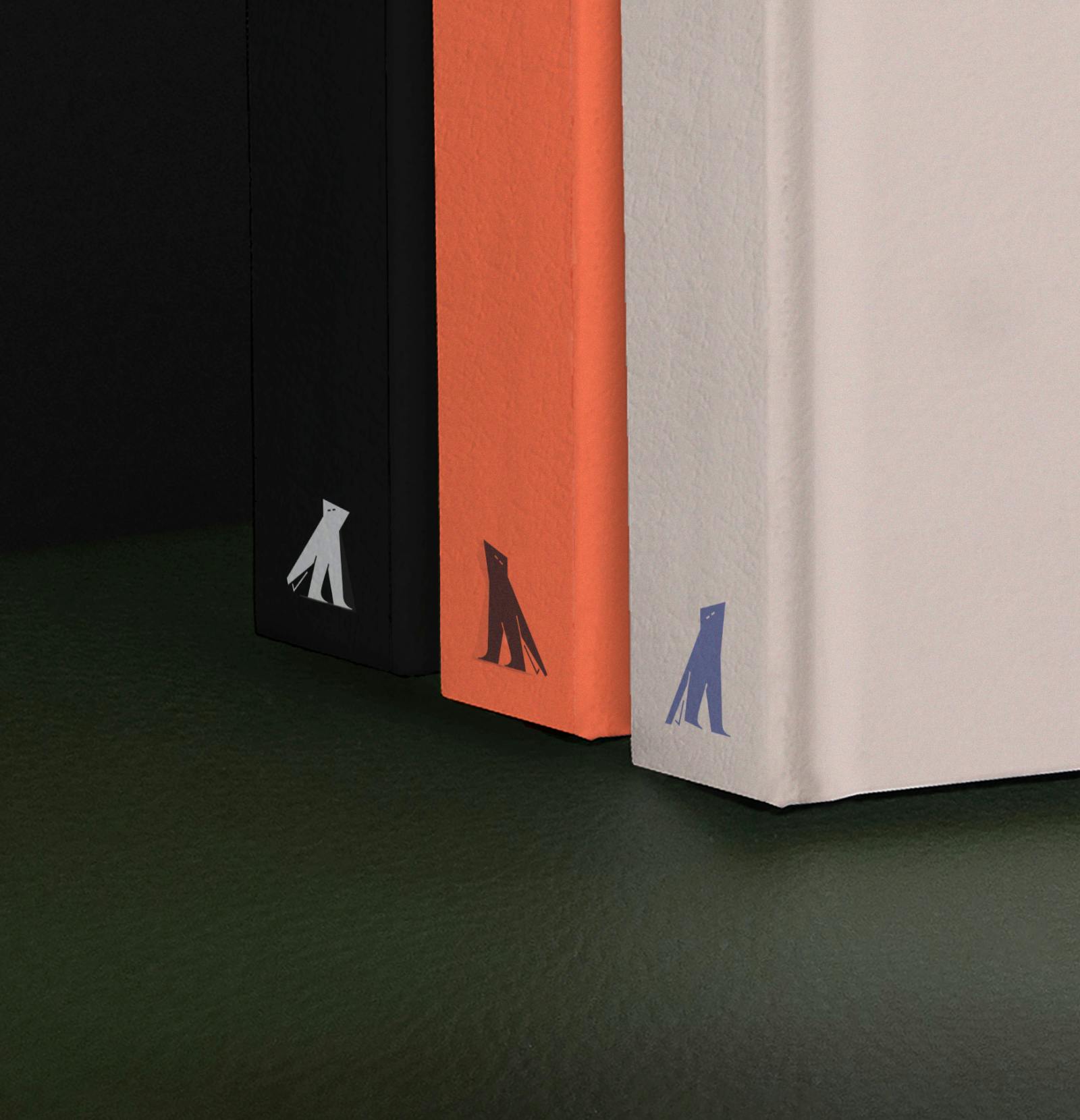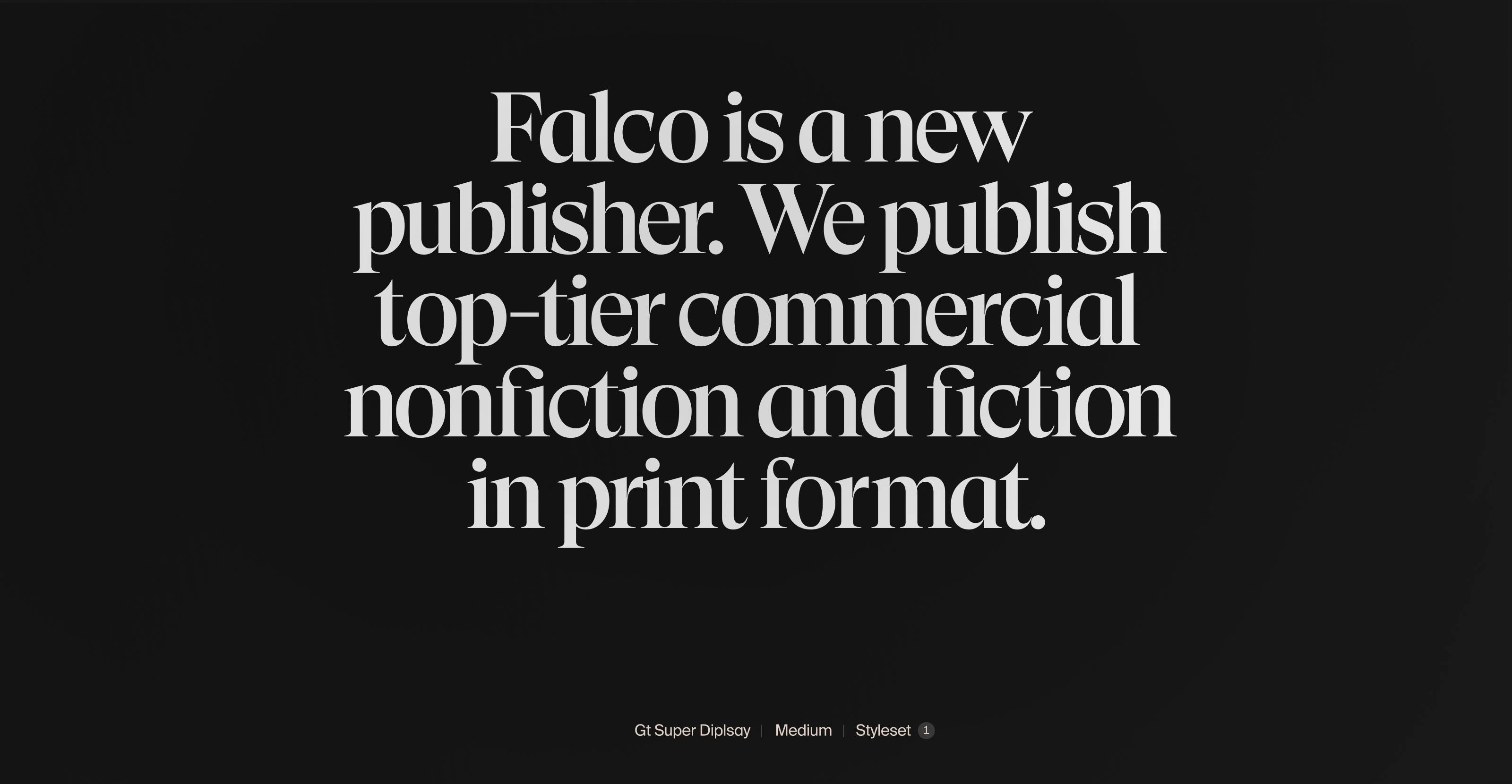 The Solution
We created an identity which embraces the spread between classically bound quality literature for modern fiction in various digital formats with very bright color schemes paired with old classical typefaces. This clash between worlds would create bold pop look that looks towards a young modern reader without forgetting it's an academic publisher background.
And there's just something about birds and publishers. Penguins, owls, cranes... and falcons. So, based on the falcon, we created a new character that is more sharp than clever and at the same time brave almost dangerous.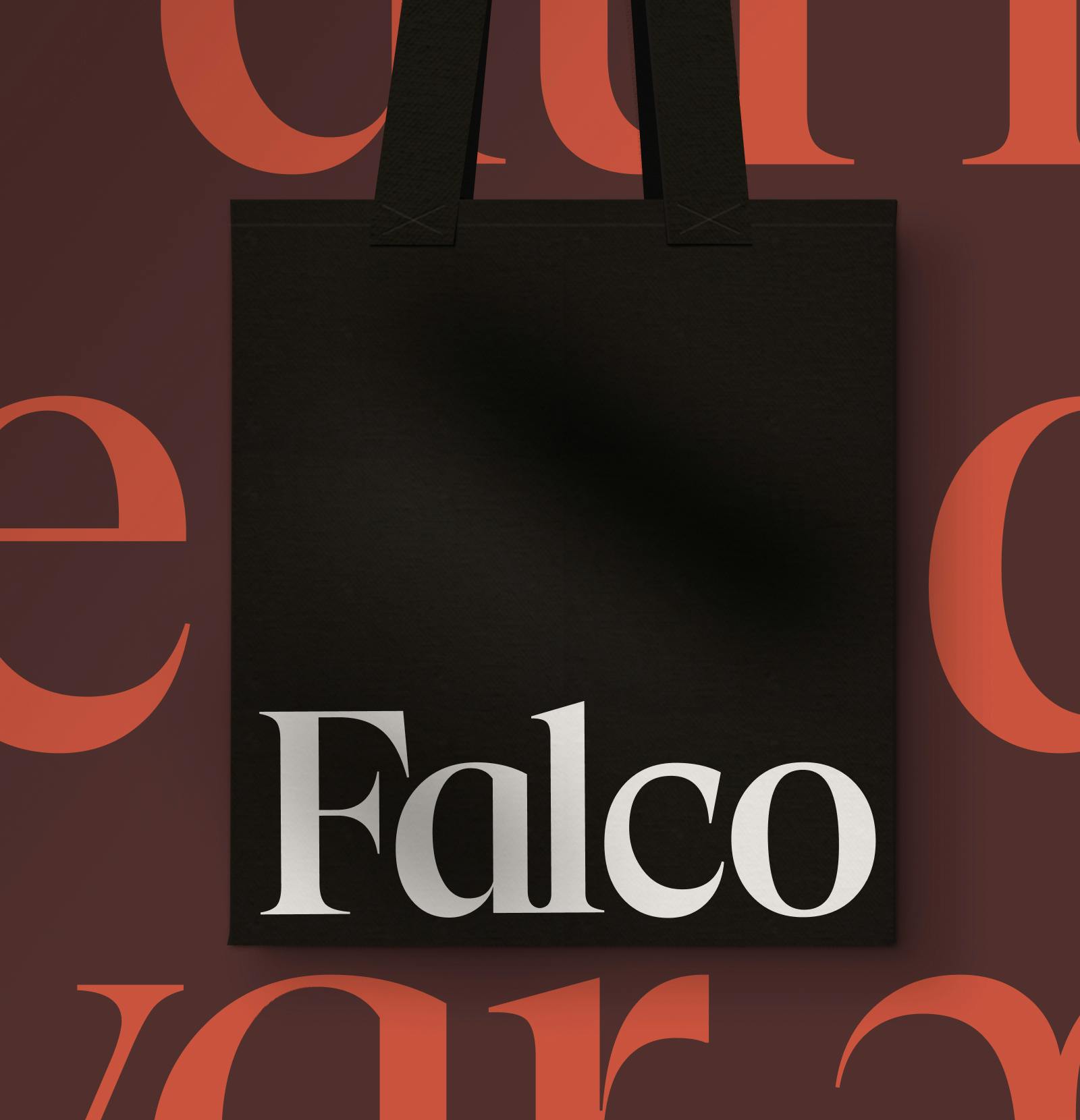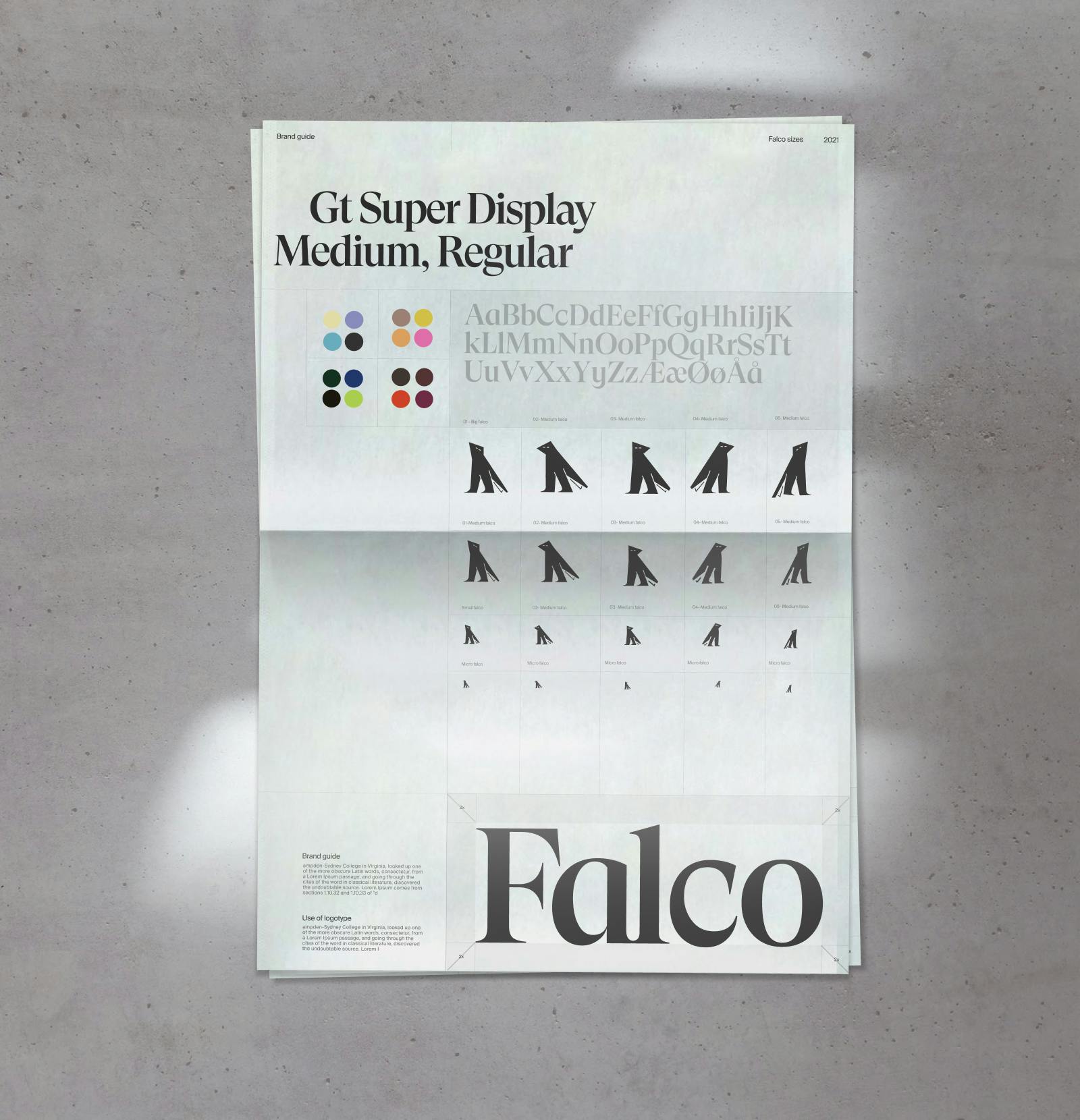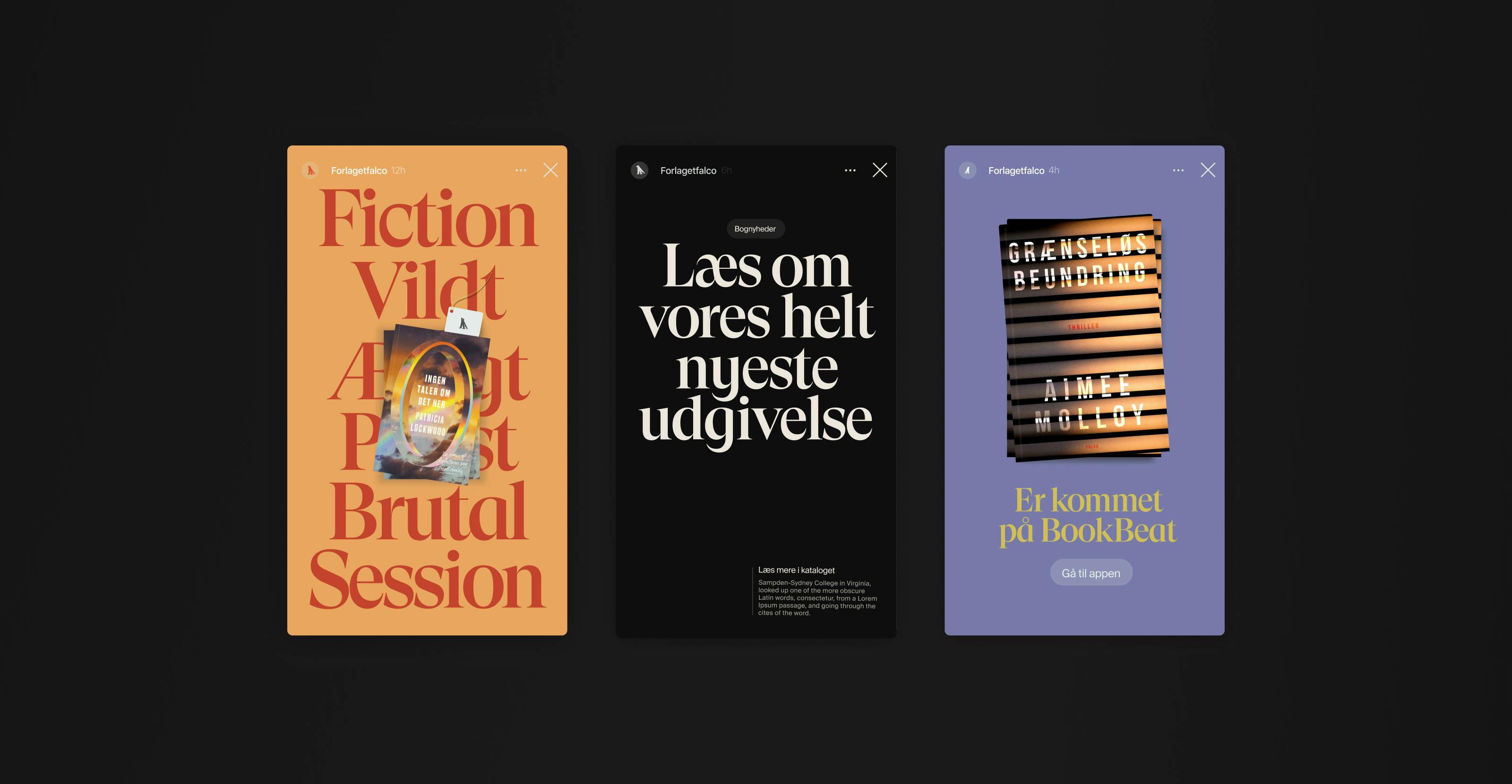 Falco
Falco is a secretive character who has his eyes set on the future. It is always moving and is therefore spotted in many situations, colors, and sizes, so it can appear anywhere. Moving on a book forum entry – or quietly standing on the back of a classic.
Mascot
It's a living and breathing mascot and that means Falco always will look different depending on its appearance. Therefore, we developed multiple versions in 3 different optical sizes to ensure recognizability on book spines, posters, different digital platforms, or more.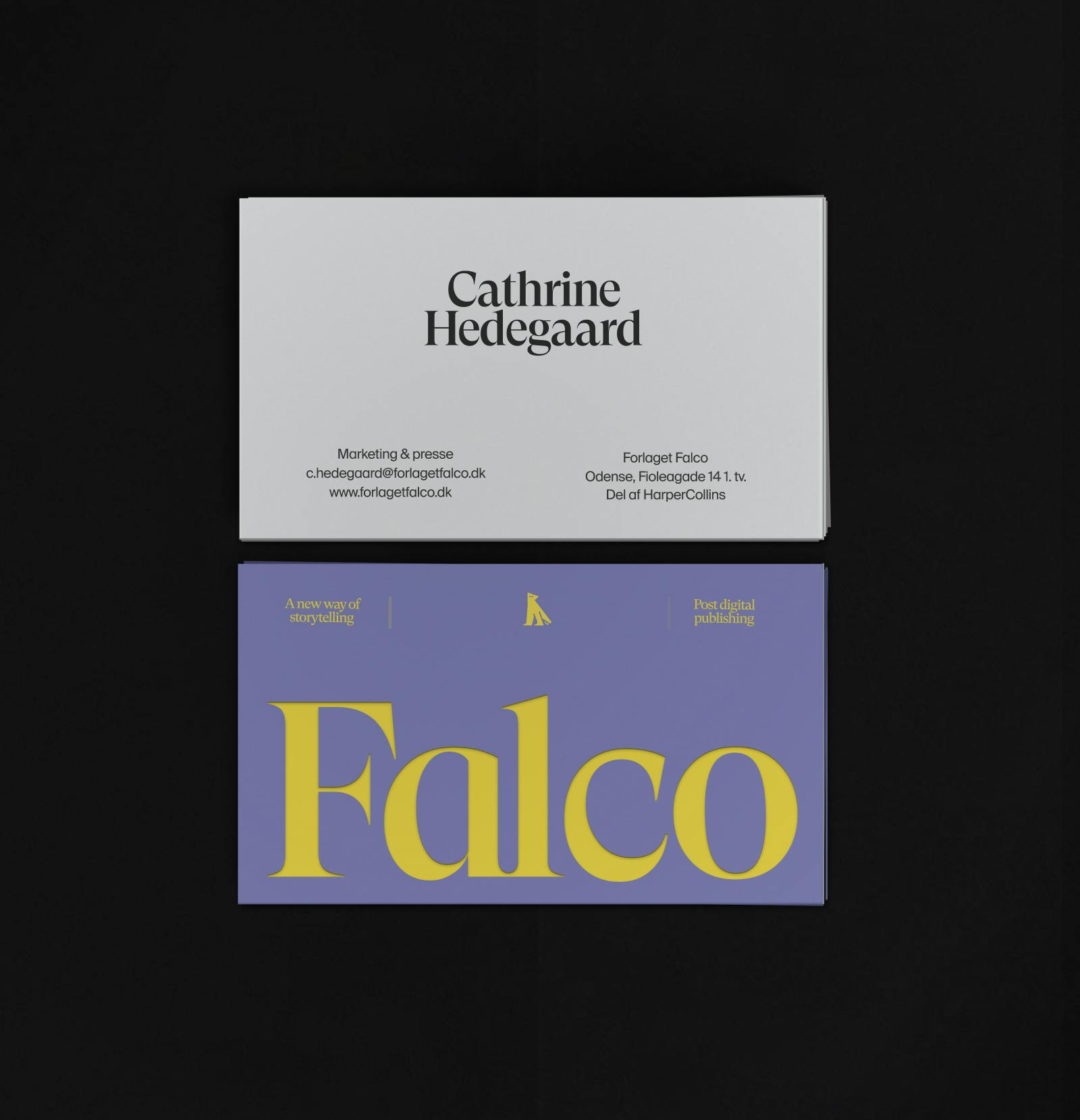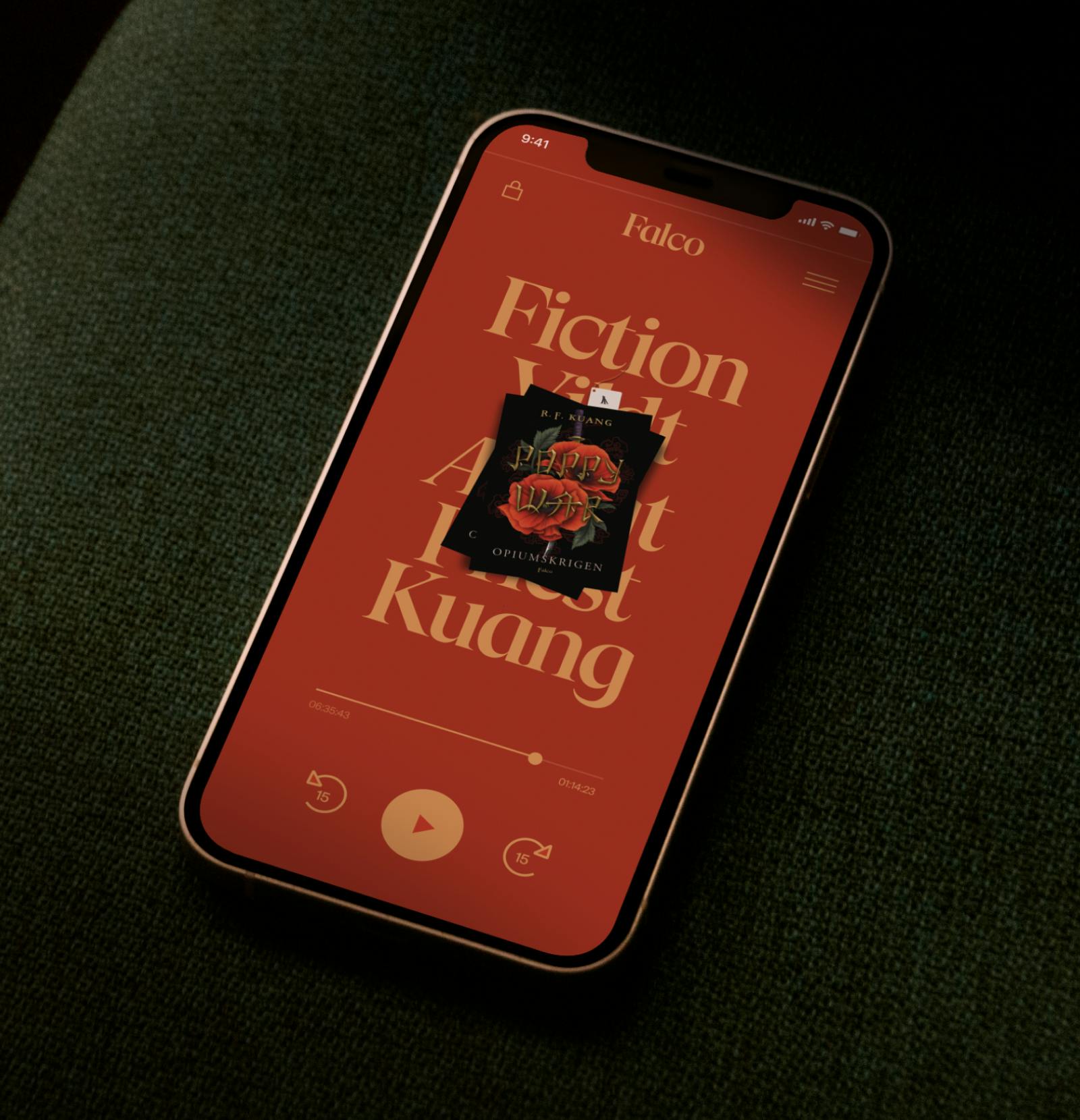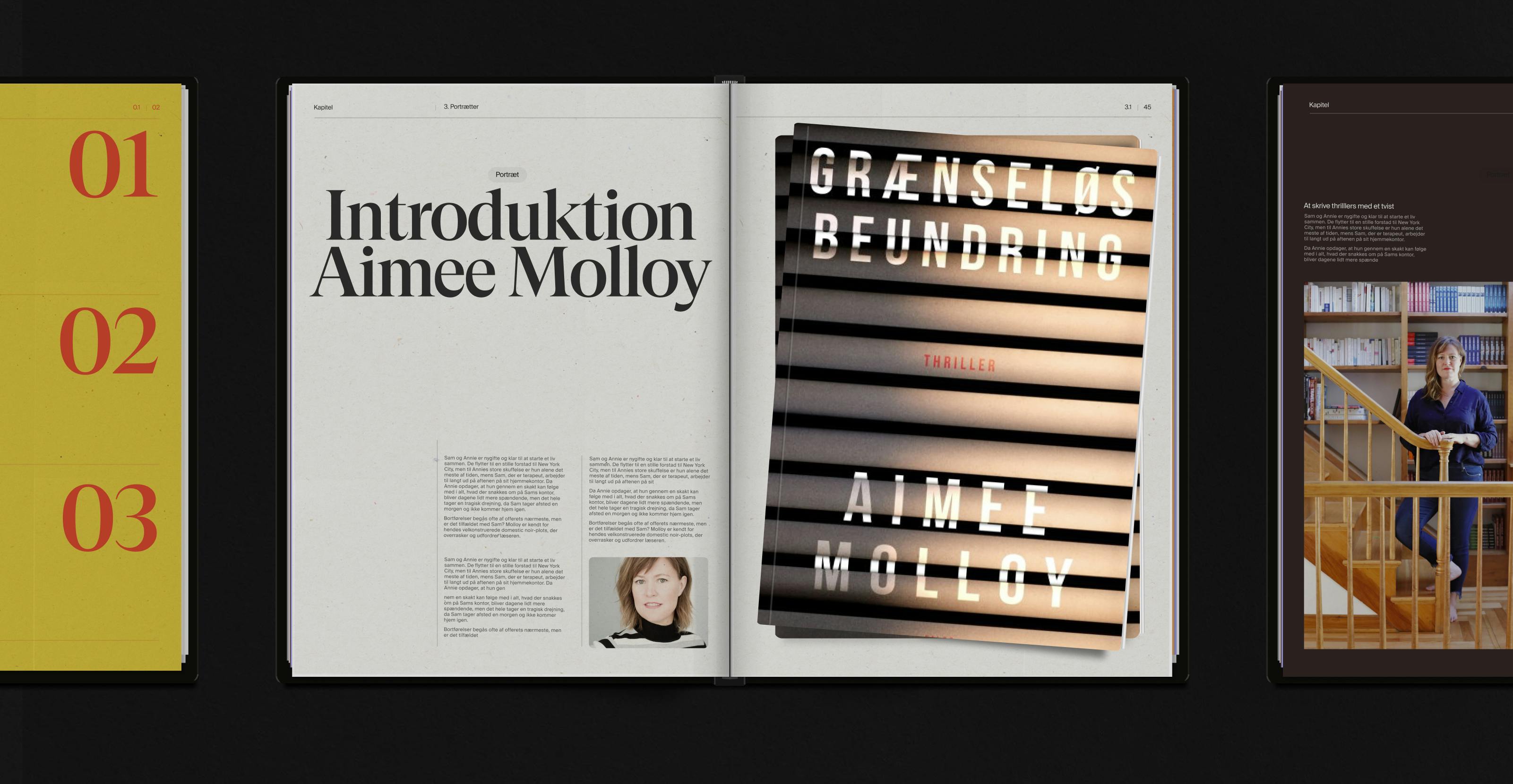 Typography
We went with GT Super display for our brand. Chosen because of its distinct serif features. They almost look like a falcon's claws catching its prey. Smart yet dangerous at the same time.
GT Super Display
GT Super display is the result of an extensive investigation into display serif typefaces from the 1970s and 80s. It focuses on the expressive and idiosyncratic nature of calligraphic motions, compelled into stable, typographic shapes.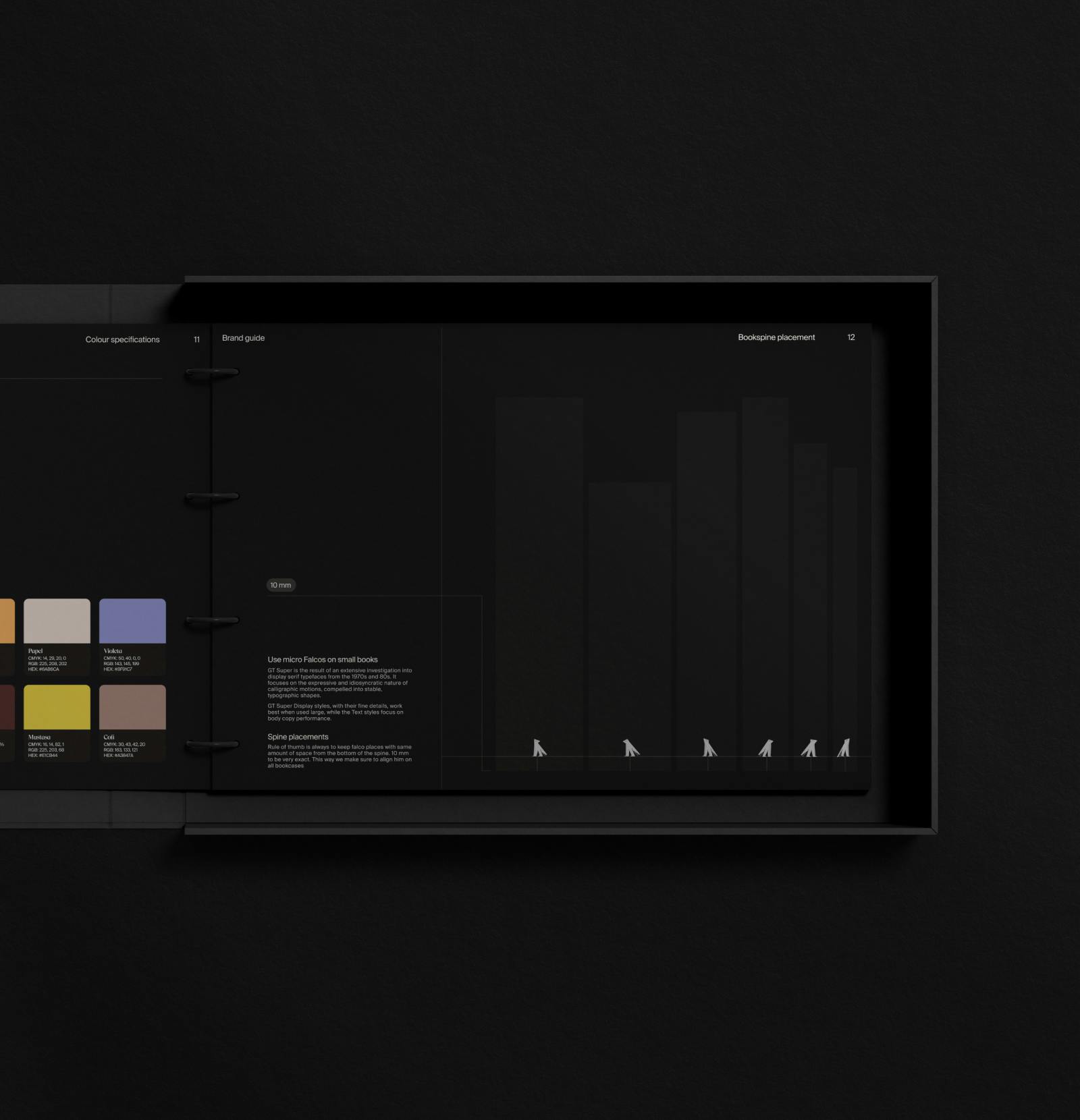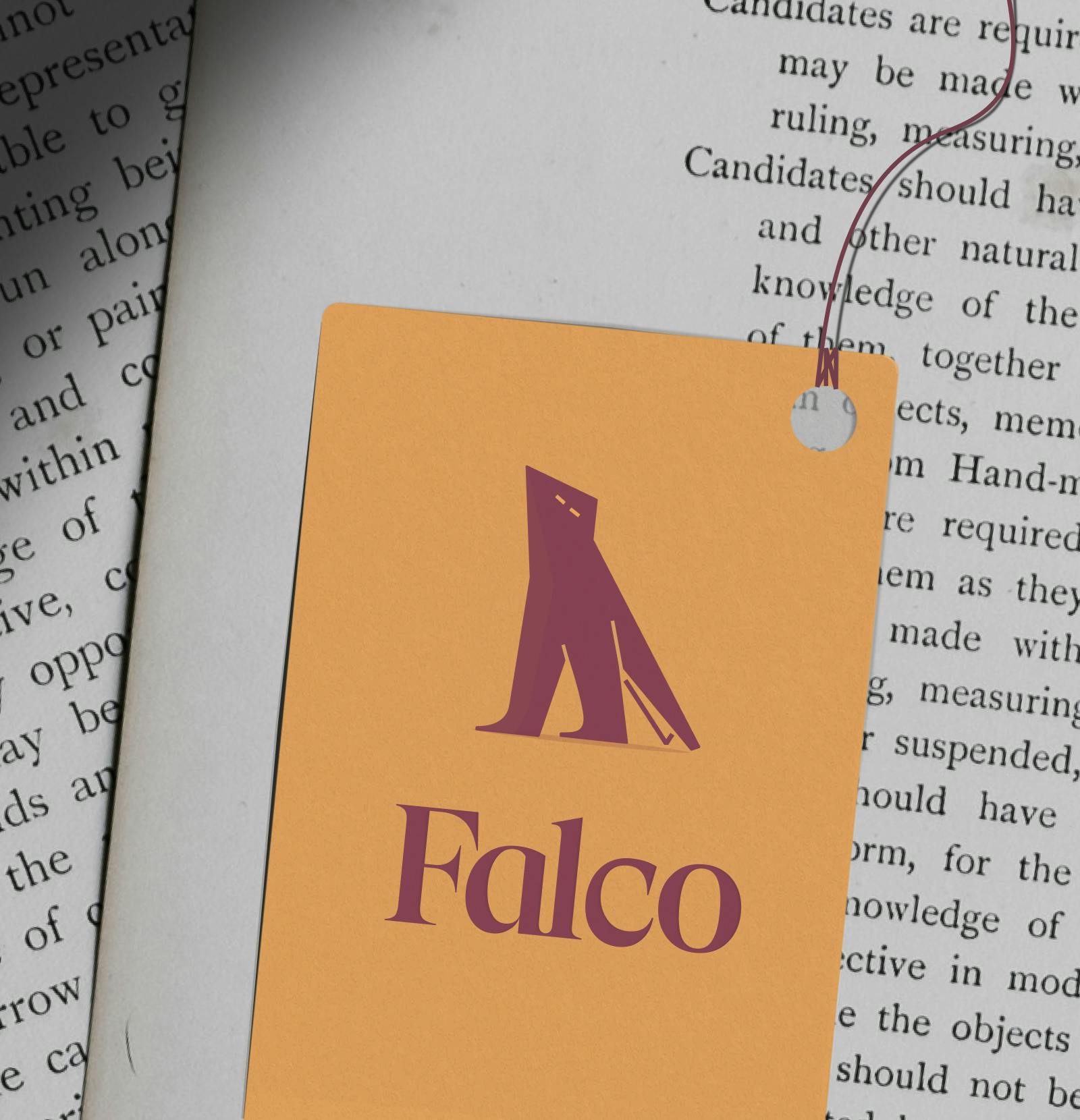 Anna Will from Forlaget Falco
Publisher
"Our visual identity makes it clear that we are a publishing house that is rooted in tradition, but looks towards new horizons. That we are a visionary and commercial publisher with high ambitions. It makes sure that we stand out and we've had a very positive response about it."
Team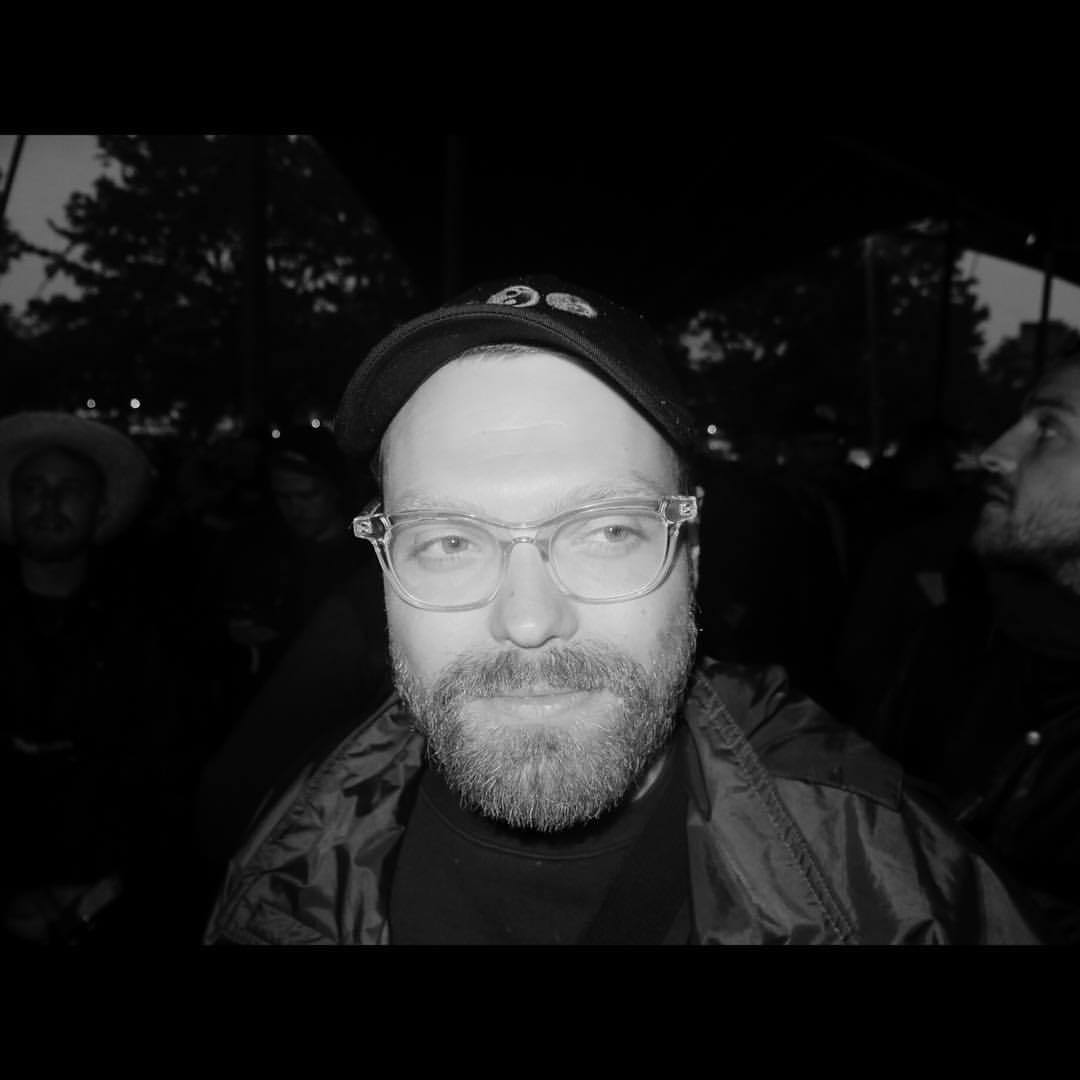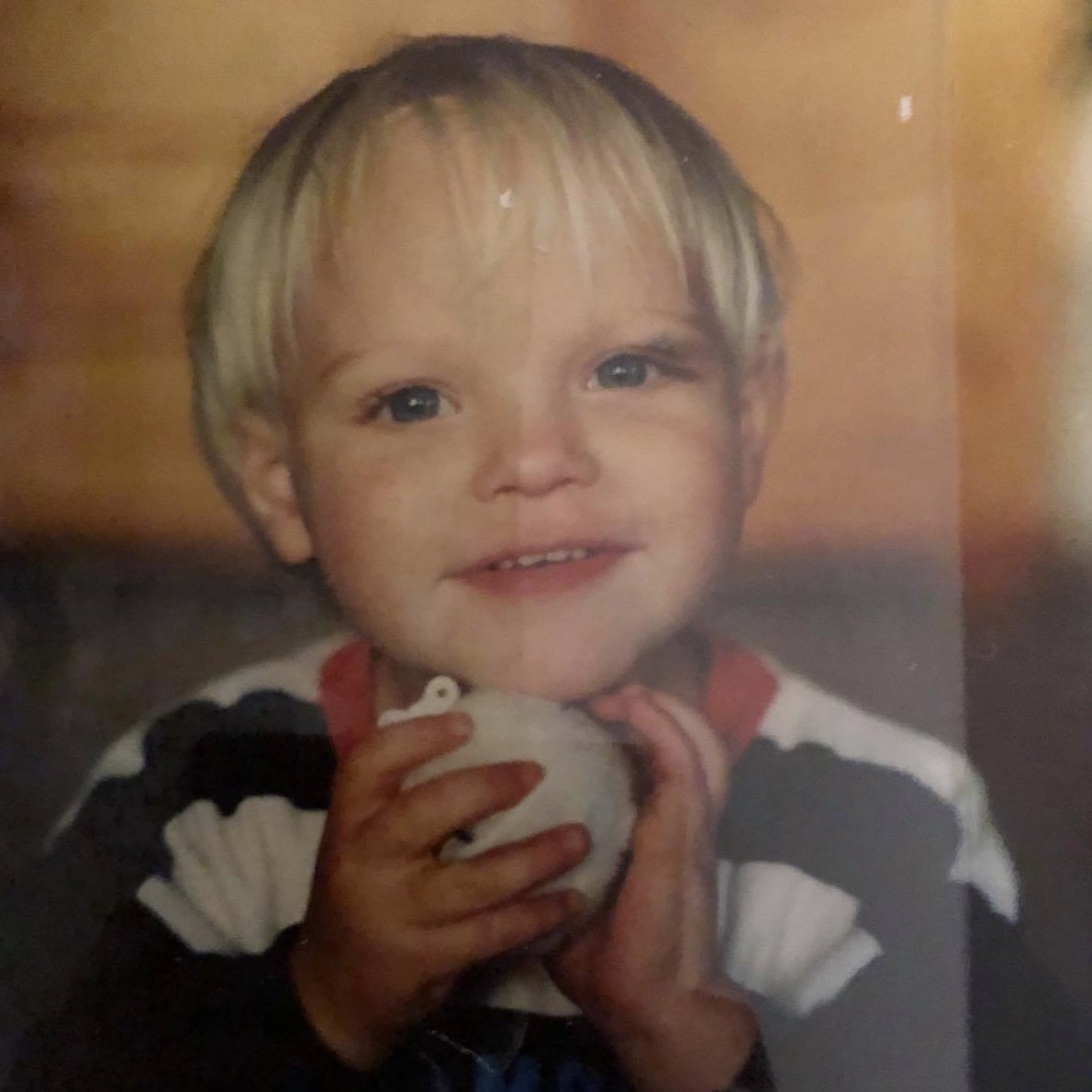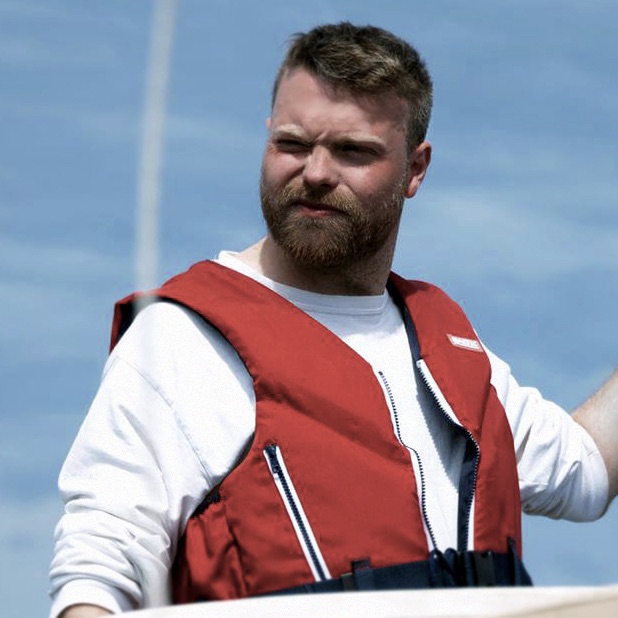 Nicklas Andersen
Digital Designer
All dwarf profiles
Multibrand Solution & Architecture
Scanomat
A digital universe for coffee lovers